Kid Lacey
with
Heaven Can Wait
Ages 21 and Up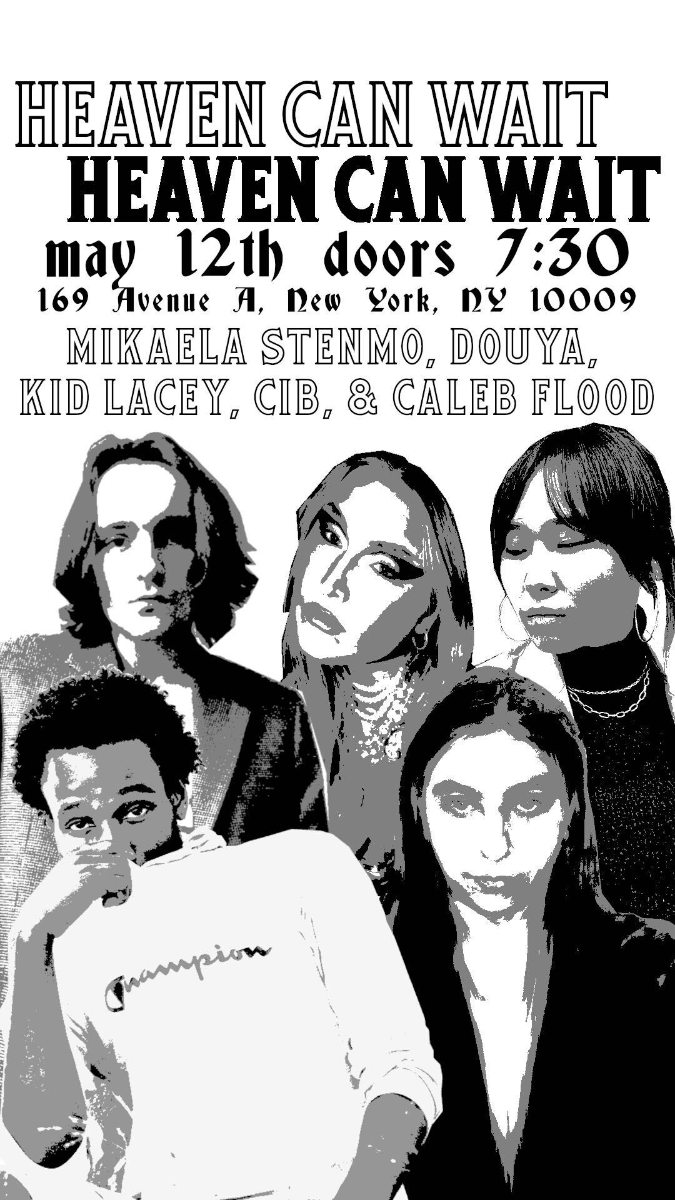 Additional Info
Kid Lacey
Adolphus M. Lacey is a young and passionate hip-hop emcee, operating under the alias of Kid Lacey. He was born and raised in Mount Vernon, only to move further north in Westchester, then down south to NYC. Exploring the different boroughs, he's continually improving his technical musical skill at the Clive Davis Institute of Recorded Music. He is pursuing a performance-based focus as well as picking up on new business knowledge and production techniques. Outside of the classroom, Lacey is always creating art, whether it's writing raps, producing for others, shooting videos, painting canvases, or even just providing insight, he's always releasing his creative energy into the world. The Kid has been writing and performing his original compositions–and remixes–since he was about 13 years old. Since then, he's adopted a conscious approach to hip-hop, using his intellect to create deep meaning within his lyrics, turning up the house whenever needed!

CIB
CIB, is a twenty one year old artist, singer/songwriter and producer from New York City. CIB has performed numerous times all over the country including alongside EGOT winner John Legend, Grammy nominee Zelma Davis, actor Jude Law, actress Patricia Arquette, and more. CIB vegan developing her folktronic pop sound while a student at NYU's Clive Davis, where she currently is finishing her senior year. CIB's music merges her background of folk storytelling and acoustic instrumentation with the atmospheric production of electronic music. CIBs debut singles Mott St and Viagra, landed placements on Spotifys New Music Friday, Indie Pop, Crush, and others.

Mikaela Stenmo
Born in Sweden, raised in Belgium & a frequent attendee of European nightlife, Mikaela Stenmo's sound is undeniably influenced by crying in the club. Juxtaposing sweetly sung, addictive pop melodies with production that showcases her roots in techno and deep house, Stenmo delivers songs that tell the reality of numbing, loving and fumbling through your 20 somethings.

DouYa
DouYa is a 22 year old Mando-Pop artist based in Brooklyn. Growing up in Northeastern China, she listened to mostly C-Pop and K-Pop. Drawing inspiration from elements of both genres, her music is highly melody driven and with lyrics in both Mandarin and English. DouYa's musical style varies from singer/songwriter to Pop R&B, and she is currently working hard to launch her first debut project that will come out in the Spring of 2022.

Caleb Flood
Caleb Flood is an NYC based singer, songwriter, and producer. Flood works left field production into guitar-driven pop songs, delivering poetic lyrics in his signature raspy vocal tone. Influenced by transgressive artists, past and present, Caleb Flood strives to create work that feels as classic as it does contemporary.
----------
In accordance with the NYC Vaccine Mandate (Key to NYC), we will be requiring all guests and performers to be fully vaccinated (two weeks post final dose) against COVID-19. Additionally, we ask that all guests wear a mask throughout their time indoors at our venue when not actively drinking until further notice.
Artists
Kid Lacey