Element47
with Rosso Rosso
Heaven Can Wait
Ages 21 and Up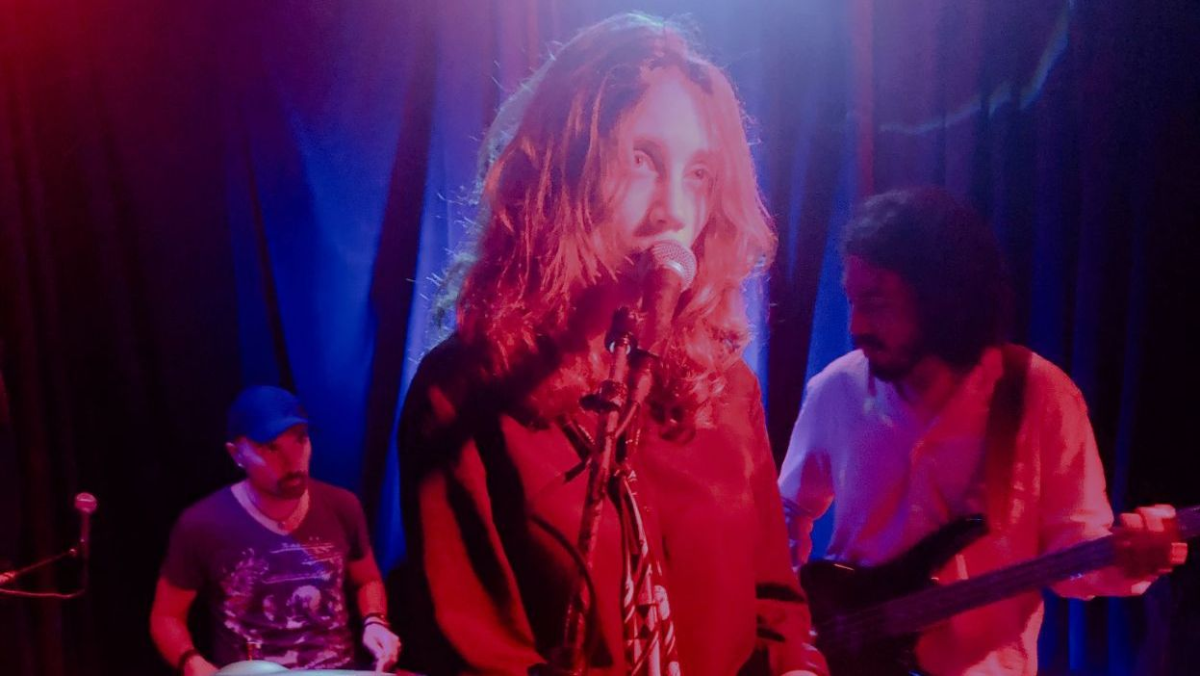 Additional Info
Lukka
In essence a solo project supported by a semi-fluid band, Lukka's sound is rooted in Franzi's early influences growing up near Dresden, Germany – the Rolling Stones, Pink Floyd, the Beatles, The Who, Led Zeppelin – and, more recently, David Bowie, early Brian Eno, Flaming Lips, and Deerhunter. Extensive busking and performing around the world including four years in Australia, where she embraced that region's new wave of psychedelic synth-rock, including Tame Impala, Pond and Unknown Mortal Orchestra.
A truly international affair completed by core members Ashley Gonzalez (bass), from Queens, and Australian-born drummer Simon "SiFi" Fishburn, Lukka's sound has since evolved into something charmingly tuneful yet draped in swathes of delayed guitar and vintage synths.
Element47
Element 47 is a Seattle band composed by Marco Argenti (guitar), Jay Greer (guitar), Bob Grogan (bass), Tyler Dustin (Lead vocals), Matthew Peteschel (Drums). We've been together for around four years, although most of us played in bands for the last 20 years or so. We are primarily a Seattle 90's Alternative Rock tribute band, although we often like to throw in some songs we just like. We performed in several locations in New York City and our hometown Seattle, and we have been active in organizing fundraising concerts for supporting our fight against Pancreatic Cancer.
Rosso Rosso
Conor Newton and Michael Palmieri met on a New York City subway the first week of their freshman year of high school. Conor was on his way to pick up guitar strings. Michael tagged along. For years following, they workshopped songs in each other's basements, driven by nothing but a love of good music and an unspoken competition to outwrite each other. Fast forward to 2022. They're living in Brooklyn. Betrayed by their heroes and repulsed by their own mediocrity, they return to songwriting, playing on rented equipment in Rivington Studios. They compile a list of eleven songs with Daniel Penner-Hashimoto on bass and Kieran Scannell on drums. The result is Rosso Rosso.
Joey Slater
Joey Slater is a British-born, NYC-dwelling alt rock singer-songwriter. She regularly performs in multiple bands, most notably as a backing vocalist in the rock band Wheatus. Growing up in 90's England on a healthy balance of Led Zeppelin and the Spice Girls influenced Joey as a solo artist, as she crafts garage-esque alternative punk rock instrumentation with delicate pop vocals that almost hide her dark and often existential lyrical content. Her latest project for 2022 is the 'Twelve Months of Christmas', for which Joey is releasing a Christmas-related song every month.
Artists
Element47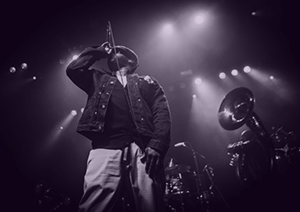 Rosso Rosso