Nostranders
with Peri El
Heaven Can Wait
Ages 21 and Up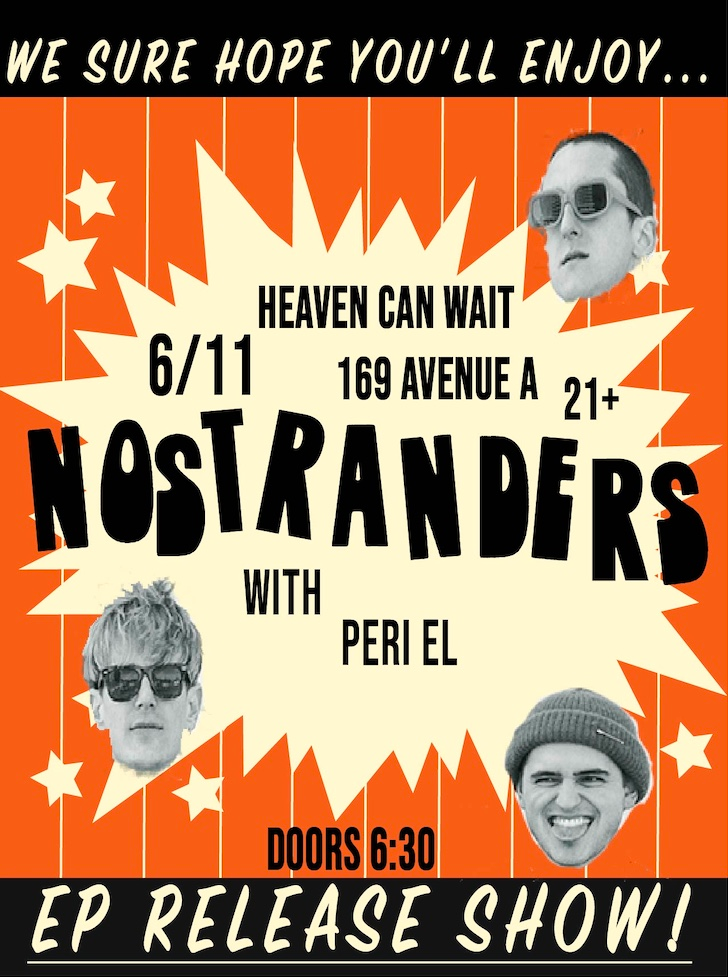 Additional Info
Nostranders
Nostranders are a modern surf and alternative rock band formed and based in New York City, NY. A trio, Nostranders features bass guitar and lead vocals from Christian Mackenzie, lead guitar from Jeff Allen, and drums and backup vocals from Lyle Rea. Nostranders released their self-titled debut EP in January of 2021 and have been continually releasing music since. Nostranders are independently owned, produced, and distributed and are not signed to a record label of any kind. Nostranders are currently looking for any opportunities to play live shows in and around New York City, as well as nearby venues in the tri-state area. Nostranders are tight three piece who walk the line between raw punk energy and a modern surf rock sound that develops daily. Our influences range everywhere from Joy Division to the Red Hot Chili Peppers to modern pop punk artists like Kenny Hoopla. We take a bit from each and try to fuse it together to create a sound all our own!

Peri El
Peri was born a true storyteller, and she tells her stories through song. Singing since the age of two, she always preferred making up her own stories and singing them rather than reading anyone else's. After seeing her first Broadway show at age four, Peri knew that she had to pursue a career in music and has been working hard at developing her craft ever since.

What Peri loves so much about music is its power to make people happy, helping spread change and putting positive messages out into the world. She channels her vulnerability and uses that to share her personal experiences throughout her own musical output. Combining these elements make Peri a truly gifted storyteller. Her formidable voice, paired alongside rock and pop elements, make her songs stand out.

Her approach to songwriting and production are classic, eschewing autotune and using real instruments played by talented musicians. It's a refreshing take in this modern age, more analog than digital. But Peri's uniqueness lies in her power to take this concept and also push the boundaries of pop-rock music, resulting in songs that easily combine traditional song structures with energetic, yet surprising moments. It's a powerhouse collection of songs that leaves the listener feeling more determined and energetic.
Artists
Nostranders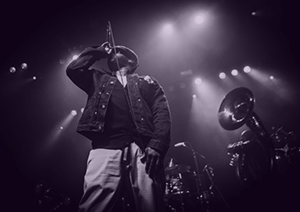 Peri El