Tailspin
with
Thu
June 2
@ 7:00 PM
( Doors:

6:30 pm

)
Heaven Can Wait
Ages 21 and Up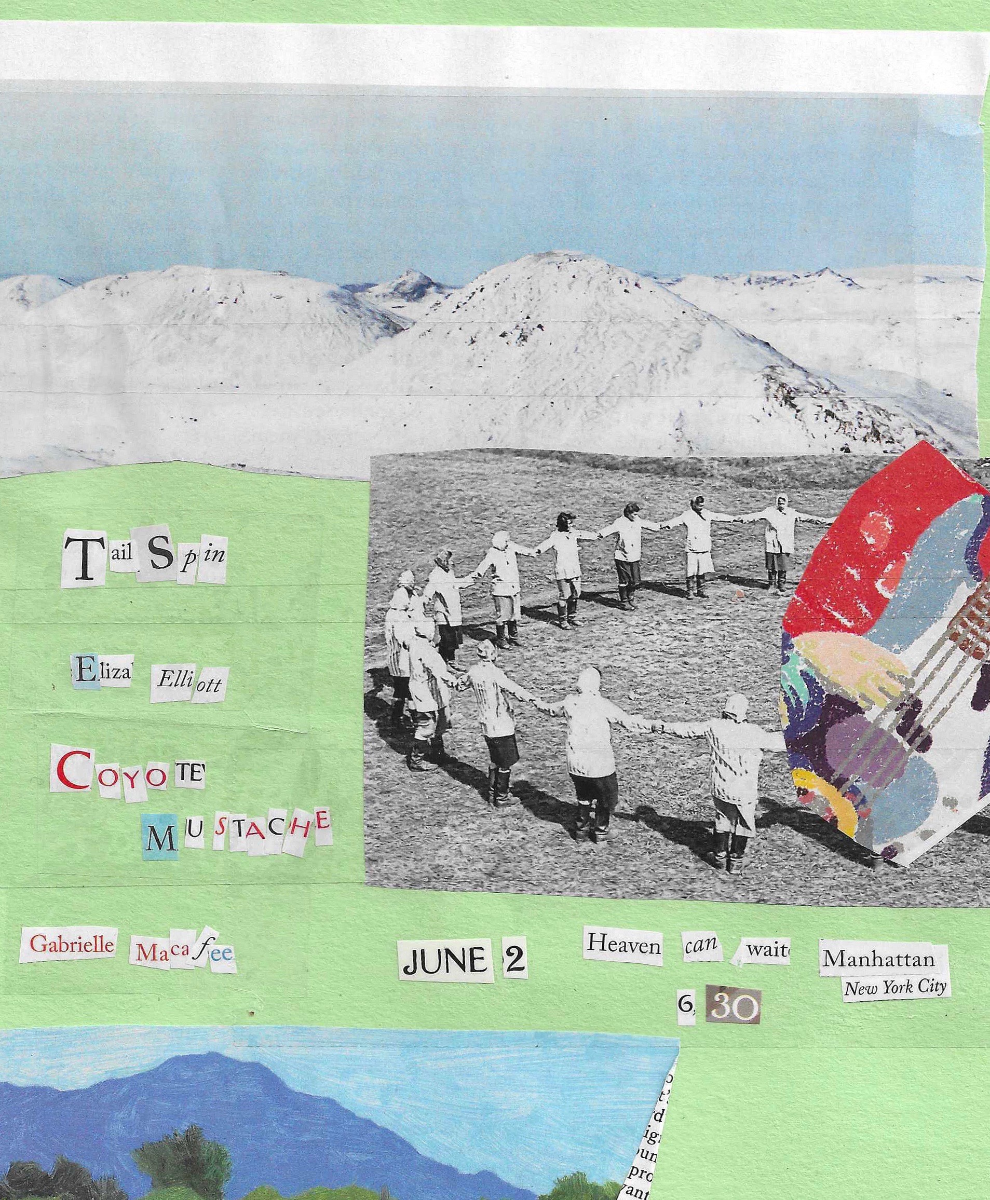 Additional Info
Tailspin
NYC-based Tailspin has a sound that draws on 90s rock, surf rock, grunge, folk, and elsewhere. Forming in 2019, the group has played venues like The Bitter End, The Delancey, and Pete's Candy Store. Their debut single is planned to be released later this year, with much more to follow.
Band's lineup consists of Jack Allen (guitar, lead vocals), Brendan Krovatin (guitar, backing vocals), Lance Doss (bass), and Zach Doss (drums).

eliza elliott
eliza elliott is a singer/songwriter/alt pop artist currently based in New York City, living and recording music in Greenpoint, Brooklyn.

Coyote Mustache
Coyote Mustache is a Brooklyn based songwriter/producer duo composed of Phillip Yancey and William Smith IV. Their love of slick, modern pop production mixed with their influence from older artists such as Prince, Queen, The Beatles etc. helps them blend pop, funk and rock into boisterous indie anthems. Catchy choruses, hooky guitar riffs and think vocal layering mixed with thoughtful songwriting makes each listen a rich sonic experience. Up until recently, Phillip Yancey lived in Los Angeles which made collaborative writing difficult and live performance impossible. Now that they are in the same city they are enabled to work on a myriad of songs while also playing as many shows as they can.

Gabrielle Macafee
From holy hymnals to the riot grrrl movement, Gabrielle Macafee's sound cuts inspiration from all genres. By marrying these two worlds, Gabrielle has crafted a unique songwriting style that embraces tradition while challenging it all at once.

Artists
Tailspin