Demeter
with Mawa Flower, The Shining Hours, Smugly Ugly
Heaven Can Wait
Ages 21 and Up
Additional Info
Demeter
Demeter is a five-piece indie rock band from Brooklyn, NY. They released their debut EP, The Year of Goodbye, in 2020 and have continued to create and explore to this day. Feminine, heavy, and lushly arranged with punk instincts, their songs are poetry-focused and infused with multiple genres; influenced by Adrianne Lenker, Annie Clark, Patti Smith, Sunflower Bean, and Julian Casablancas among others. Each song winds through a different journey, but all are performed in the spirit of love and communication in times of stress and distance. Demeter comprises songwriter/guitarist Kate Rivera, guitarist Ian McNally, drummer John Mason, bassist Daniel Bloch, and keyboardist/vocalist Tim Bustle.
Mawa Flower
Mawa Flower is a funk-pop rock band in Brooklyn NY that consists of Mawa Keita as lead singer, James on bass, Dima and Seb on guitar, and Kieran and Gregory on drums. The band loves to get their audience moving and dancing with funky grooves and fun lyrics.
The Shining Hours
The Shining Hours are an Alt-Indie Rock band from the blaring streets of Brooklyn NY banging away since the start of 2018. Their music is a mix of reverb-drenched guitar riffs and a booming rhythm section, melded in a melodic swirl of raw energy, that The Blog That Celebrates Itself describes as "…something like if The Replacements joined the brats of the Arctic Monkeys and had a jam," with relatable lyrics of which Divide and Conquer wrote, "Best of all I could make out the lyrics, and they're good. Like, blew my mind good". The Shining Hours will be releasing their very first self titled EP in early summer of 2022
Smugly Ugly
punk band, jam band, fuck you band! Smugly Ugly is a trio of guys just trying to make music they'd wanna hear. With influences ranging from Black Sabbath to the Beastie Boys to Reel Big Fish, their music is loud, brash, and unapologetic. As struggling actors in NYC, it only made sense for these three to take the strongest backup route: being a punk band. With a debut album premiering at the end of Summer 2022, Smugly Ugly is making a splash in the local scene and showing everyone what the fuck they're about.
Artists
Demeter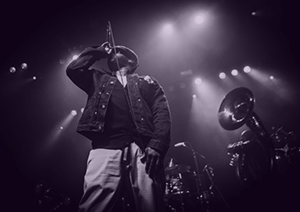 Mawa Flower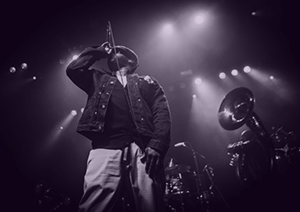 The Shining Hours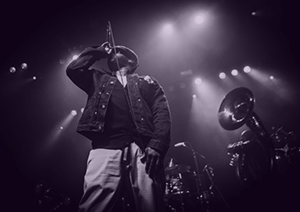 Smugly Ugly