Cole Lumpkin
with Andi Rella, Gem Bouck, Joe Pirrera
Heaven Can Wait
Ages 21 and Up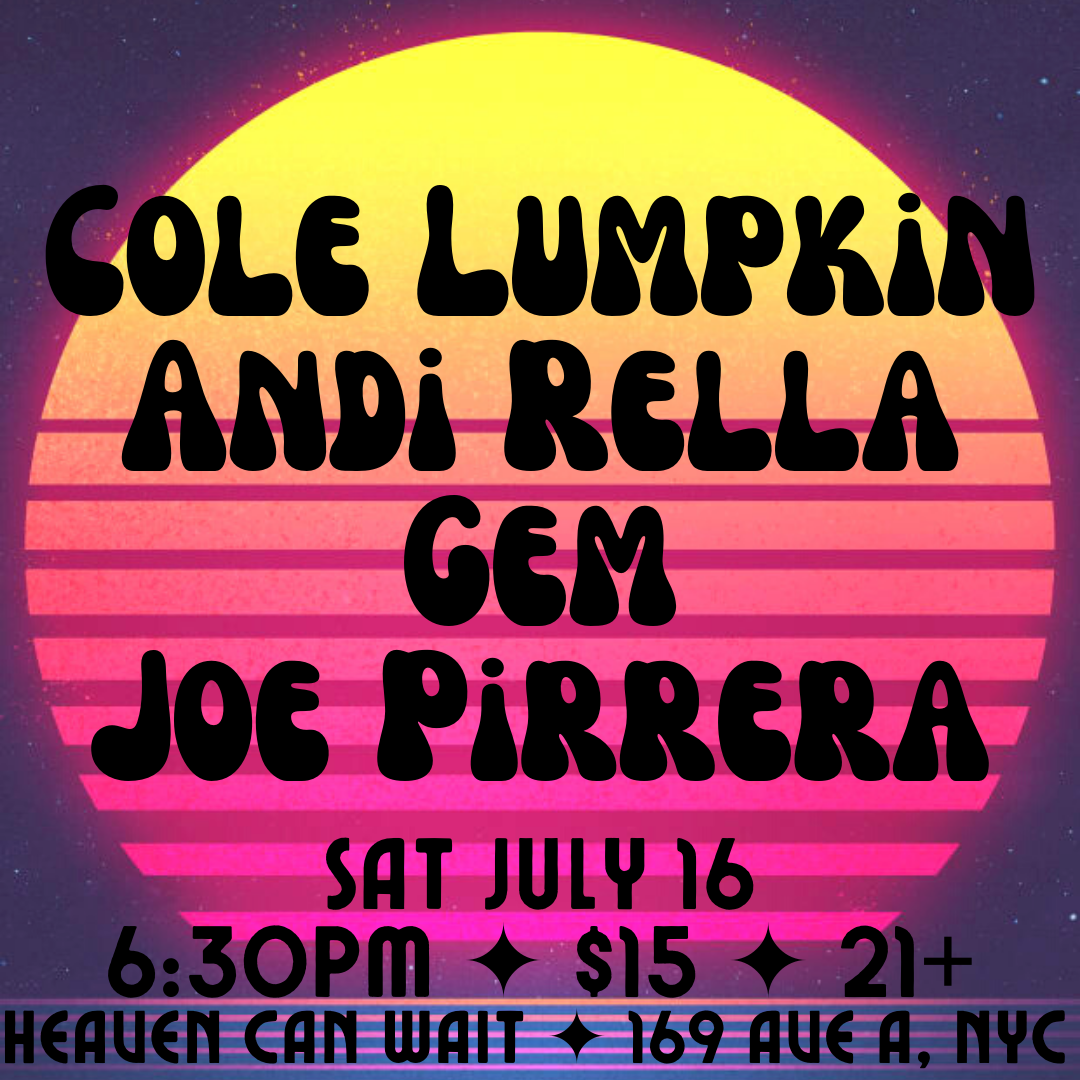 Additional Info
Cole Lumpkin
Cole was born into a shifting musical landscape in the buzzing everglow of New York City. Enveloped by the 24-hour arcade that was his urban domain, he embarked on a 27-year journey to helm a unique blend of the sounds that moved him most: the progressive fusion of the late 70s and early 80s and the mainstream pop of the current day. The result: a colorful sonic pinball machine.
Cole is signed to the UMG-officiated North and South American label Suite 484. He also works as producer at Arcade Songs under Grammy-nominated music mogul Gregg Wattenberg.
Andi Rella
Andi Rella is an Independent Pop artist from Westchester, New York. She is also a Songwriter, Producer and Co-founder of 914Records Production Company. She just released her second studio album "Best U Ever Had" this summer which is now streaming on all major platforms.
GEM
Gem is songwriter who moved the NYC to study music at New York University. She grew up in San Francisco, but always had dreams of moving to New York to pursue a career in music. Gem started songwriting at ten years old, performing living room shows to her family and stuffed animals. Now at twenty, she writes, produces, and performs her own original music. Gem is also a singer in a band of other NYU songwriters called The Sixth Floor, and has found her new greatest joy performing in venues across New York City with them.
Joe Pirrera
Born and raised in New Jersey, 24-year-old Joe Pirrera always knew that music would be his number one love. From a young age, his parents knew his passion for singing would be a big part of who he is. Joe grew up being inspired by and fascinated with the catchy pop tunes he would hear on the radio from artists like Taylor Swift, Avril Lavigne, P!nk, Kelly Clarkson, Maroon 5, OneRepublic, and many more. As he got older, he channeled that inspiration through covers of popular songs on the internet and now, songs of his own. In May 2021, Joe released his debut single "Innocence," a catchy pop-rock tune that was inspired by summer drives to his grandmother's house in his youth. In July 2021, Joe released the follow-up single, "bite my tongue" - a pulsating, pure-pop track that's sure to please.
Artists
Cole Lumpkin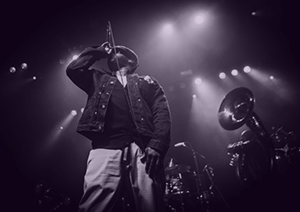 Andi Rella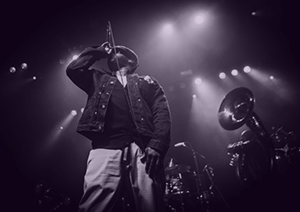 Gem Bouck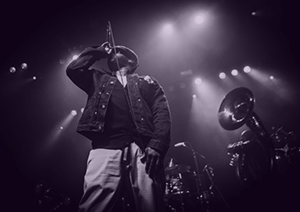 Joe Pirrera