Paul Mall
with Charity Run, Hairpin
Heaven Can Wait
Ages 21 and Up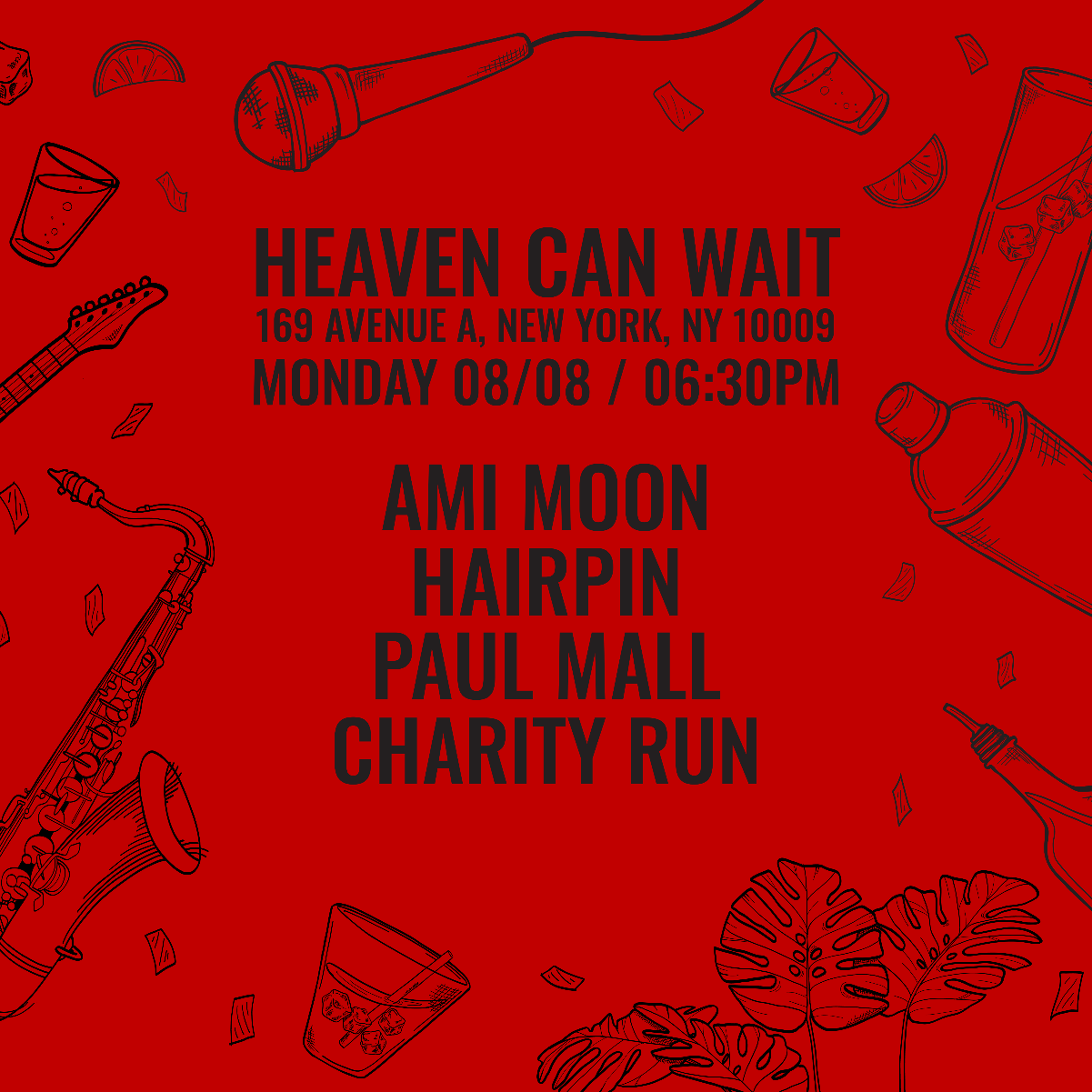 Additional Info
Ami Moon
& Caleb Martin Rosenthal
Ami Moon is a nyc based artist. She has a phobia of fruit, an alien obsessed grandfather, 2 very jewish parents, a nail biting habit, a pimple popping addiction, anxiety (duh), every Billy Joel album memorized, just the right amount of body dysmorphia, a regular poop schedule and a great personality. Amoona = Faith
Hairpin
Hairpin is a New York City-based alternative rock band, consisting of Nathaniel Pozin, Henry Buckingham, Alex McGourty, Ryan Couto, and Ben Epstein.
Hairpin writes and produces its own records and is excited to release its first single, "First Impression", in mid-July.
Paul Mall
Matt, Chris, Adam, and I (Andrew) make up Paul Mall. Paul Mall started as solo project director aiming for a mix of current joys, girlpool, and soccer mommy. Since Chris (drums), Matt (guitar and vocals), and Adam joined (bass and vocals), we've expanded to a full band w a fuller sound ala chastity belt meets forth wanderers. Lots
Charity Run
Charity Run is the latest project from Brooklyn based musician Jake Farber. After spending most of his musical life as a pianist and synth player in various bands in Boston, Los Angeles, and New York, Jake pivoted from the textured, shimmering world of synth pop to no-frills driving guitar rock. Favoring simple arrangements, hazy hooks, and heart-on-your-sleeve lyricism, Charity Run embraces both the honesty of his singer-songwriter background and the energetic jolt of DIY indie rock. Though Charity Run is a fresh start, Jake has built up a following of friends and fans through his time in other bands in the NYC area, and has a debut EP of original music on the horizon.
Artists
Paul Mall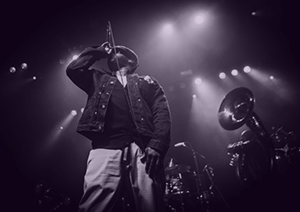 Charity Run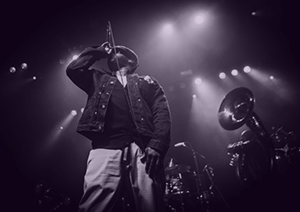 Hairpin