The Telling Time
with King Tyrant, donnie killjoy
Heaven Can Wait
Ages 21 and Up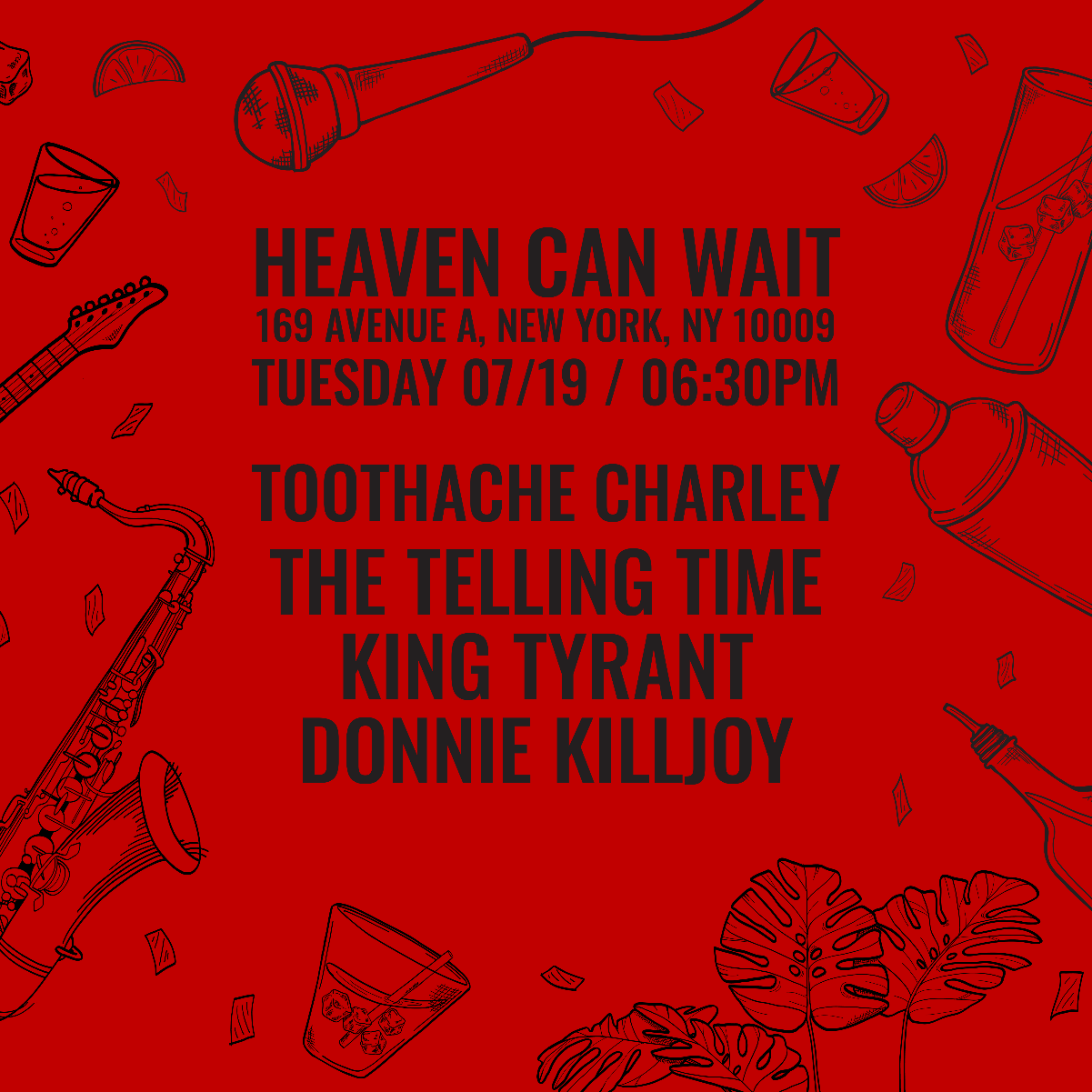 Additional Info
The Telling Time
The Telling Time are a three-piece from the outer boroughs of New York City whose music blends styles of punk, power-pop, and alt-rock. Their debut EP Meaningful Spaces released on August 27th, 2021 and is available on all major streaming platforms.
King Tyrant
Hailing from different corners of New York City, King Tyrant is the latest project of Tommy, Gio, Brian and Anthony. After many years of playing in different bands this latest incarnation is a throw back to classic rock and punk. With influences from Led Zeppelin to the Misfits, King Tyrant will remind you what it's like to really rock out!
donnie killjoy
donnie killjoy is an artist from Northern Virginia that is the epitome of modern post punk music. Taking his alternative influences anywhere from The Cure to Pharrell to even Latin Rock artists like Hombres G. donnie has a wide ranging sound that keeps getting broader in range the more time passes.
Artists
The Telling Time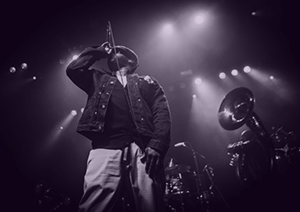 King Tyrant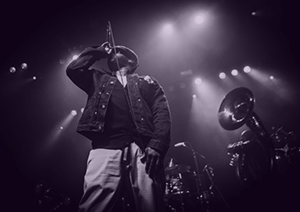 donnie killjoy