Sera Selin
with Caroline McQuaig, Rebecca Lynn Goldfarb, GEM
Heaven Can Wait
Ages 21 and Up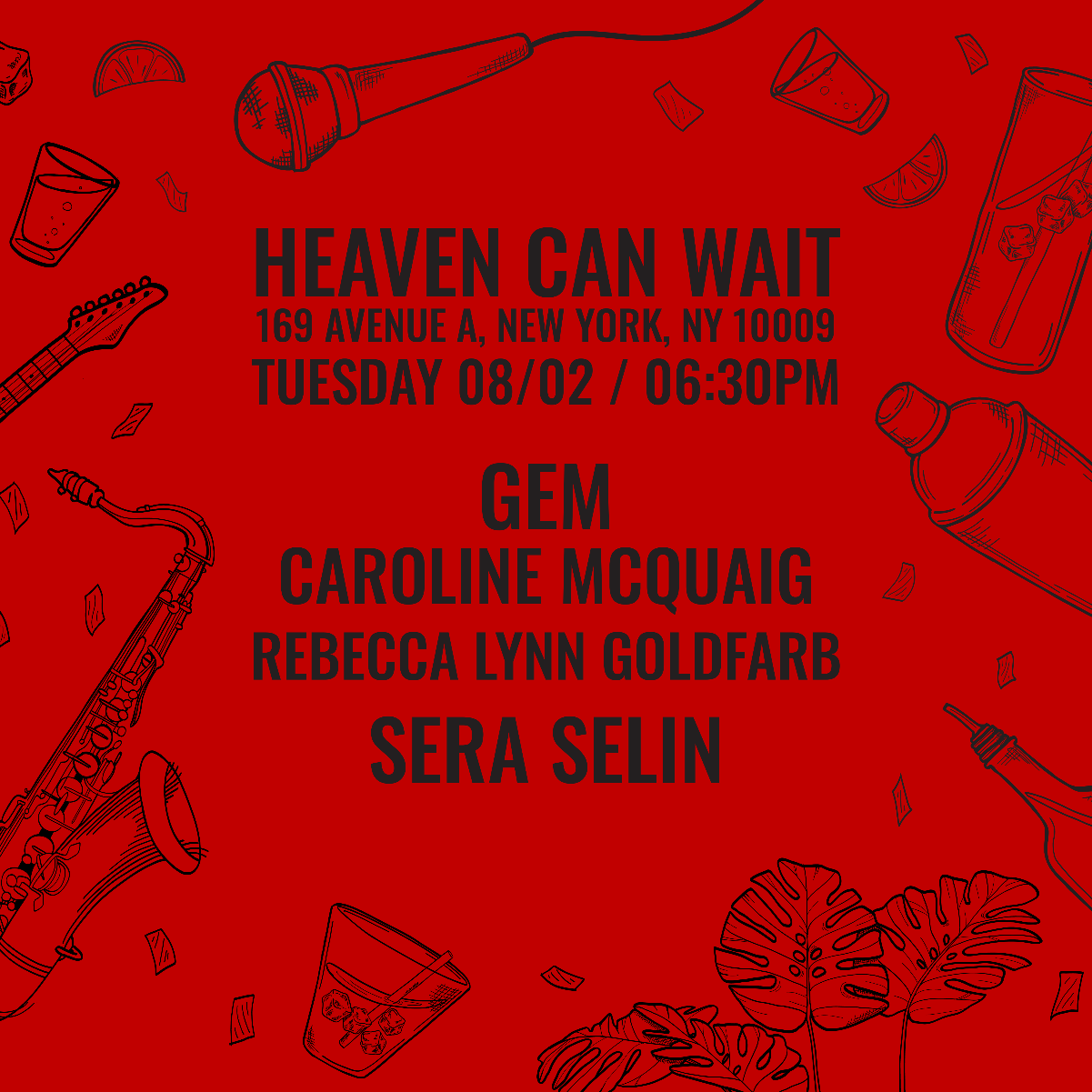 Additional Info
Caroline McQuaig
Caroline McQuaig is a Nashville based singer- songwriter and entrepreneur. A native of Northern Virginia, Caroline attended Marymount Manhattan College for Musical Theatre before relocating to Tennessee during the pandemic. Her debut EP "Underground Summer," came out in August 2020, and is full of Taylor Swift inspired feel- good pop with lyrics influenced by a childhood full of classic country tunes. In 2018, Caroline started a concert series called Siren Songs to highlight people of marginalized genders in music and raise money for End The Backlog. Siren Songs has been produced in New York at Pianos, The West End Lounge, and Rockwood Music Hall as well as in the DC area. In 2021, Siren Songs evolved from concert series to business when Caroline started Siren Social LLC, a social media management company serving people of marginalized genders in the arts.
Rebecca Lynn Goldfarb
Rebecca Lynn Goldfarb is a NY based singer-songwriter. She began writing music when she was ten years old and has experience acting in film, television, theatre, and voiceovers. Song writing continues to be one of her strongest passions, and she even taught herself how to play guitar less than a year ago. She hopes to tell stories and bring joy to others through her music.
Sera Selin
Sera Selin is an independent singer/songwriter from New York and New Jersey and currently attends college in California. She uses songwriting to escape, unwind, and tell her own stories. She has performed her own songs at the Chain Reaction, Bitter End, Rockwood Music Hall, PIANOs, OWL Music Parlor, PACE Univeristy, and played piano at Carnegie Hall.
Her music is mainly alternative but listens to all genres from rock, hip/hop, and pop. Her main musical influences are Eminem, Joni Mitchell, Wolf Alice, Ryn Weaver, Fleetwood Mac, Lana Del Rey, and Carole King. She hopes to use her music to talk about her experiences that others can relate to. In 2018, she came out with her first official single titled, "4:00 A.M" as Sera Selin, using her first and middle name independently. Her two latest EPs were "sad girl hours" and "we live and we grow".
GEM
Gem is songwriter who moved the NYC to study music at New York University. She grew up in San Francisco, but always had dreams of moving to New York to pursue a career in music. Gem started songwriting at ten years old, performing living room shows to her family and stuffed animals. Now at twenty, she writes, produces, and performs her own original music. Gem is also a singer in a band of other NYU songwriters called The Sixth Floor, and has found her new greatest joy performing in venues across New York City with them.
Artists
Sera Selin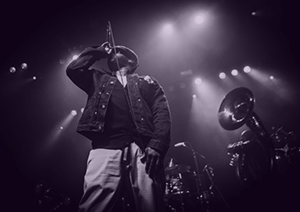 Caroline McQuaig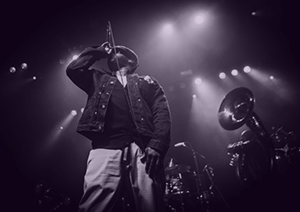 Rebecca Lynn Goldfarb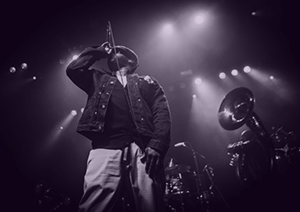 GEM