Bade
with Ryan Doyle, Hei$t
Heaven Can Wait
Ages 21 and Up
Additional Info
Hei$t
Jonah Jurick (born May 30, 2000), otherwise known as Hei$t, began his artistic journey by attending the New Orleans Jazz & Heritage Festival every year since his first birthday. Gaining influence from his father who played live music as a drummer his whole life, Hei$t began writing songs at the age of 12, and began taking vocal lessons at 13. When Hei$t moved to Philadelphia at 18 to attend the University of Pennsylvania, he dropped fan favorites "Romeo" and "Sweet Susie". Romeo caught the attention of Spotify and landed on Varsity Bars, a Spotify Editorial playlist. Hei$t has amassed over one million streams on Spotify alone and is currently an independent artist living in Philadelphia drawing inspiration from the city of Brotherly Love.
Ryan Doyle
Born and raised in San Francisco, Ryan is a singer, songwriter, actor, and music producer. In 2015 he released his first album, 'Right By My Side', and in 2018 he released his second album, 'Young Heart' (both available on all platforms). His music ranges from Sam Smith and Adele style ballads, to Dua Lipa and Troye Sivan inspired tracks. He now lives in New York City and is continuing to work on his music and various theatrical projects. His newest EP 'Diary of a Hopeless Romantic' was released in April of this year, and his newest single "Strings Attached 2.0" can be found on all platforms!
BADE
Born and raised in Turkey, Bade is a New York based singer, songwriter and producer. Growing up in a very diverse and musical family , Bade had always been inspired by various genres, ethnic instruments and sounds. At age 13, Bade had developed a burning desire to perform and disregarding her parents' disapproval, she auditioned for The Voice Kids Turkey and was announced the winner of Season 2 in 2014. The show was a significant milestone for Bade, as she decided to pursue a career in music and go to Berklee College of Music in 2018. During her time away from home, Bade drew great inspiration from the cultural clash she was in and started writing music that would blend past & future, traditional & contemporary, East & West. The singer songwriter released two singles "Time (Zaman)", and "Geçer Gider" in 2020 and has recently finished off her debut EP. Living in a world where it's so easy for people to discriminate, Bade dreams of bringing cultures together through her music.
Matt Q.
Recording artist/Entertainer & Producer, Matt Q. is influenced by all of the early 2000s sounds from the likes of Janet Jackson, Prince, The Dream, Swizz Beatz, and Pharrell along with the dense house music library that has always been a part of his life. These sounds are tied in with moments that will have speakers full of emotion and intensity. With over 9 years of music production under his belt you'll hear spacey, ethereal elements and a touch of enigmatic components that are heard throughout any show.
Artists
Bade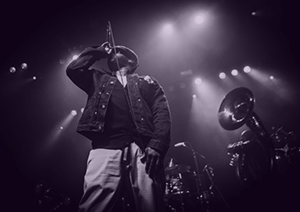 Ryan Doyle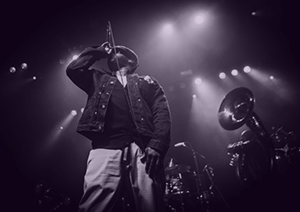 Hei$t