Feral Romance
with Heatblush, mountain shallows, Julián
Wed
September 14
@ 6:30 PM
Heaven Can Wait
Ages 21 and Up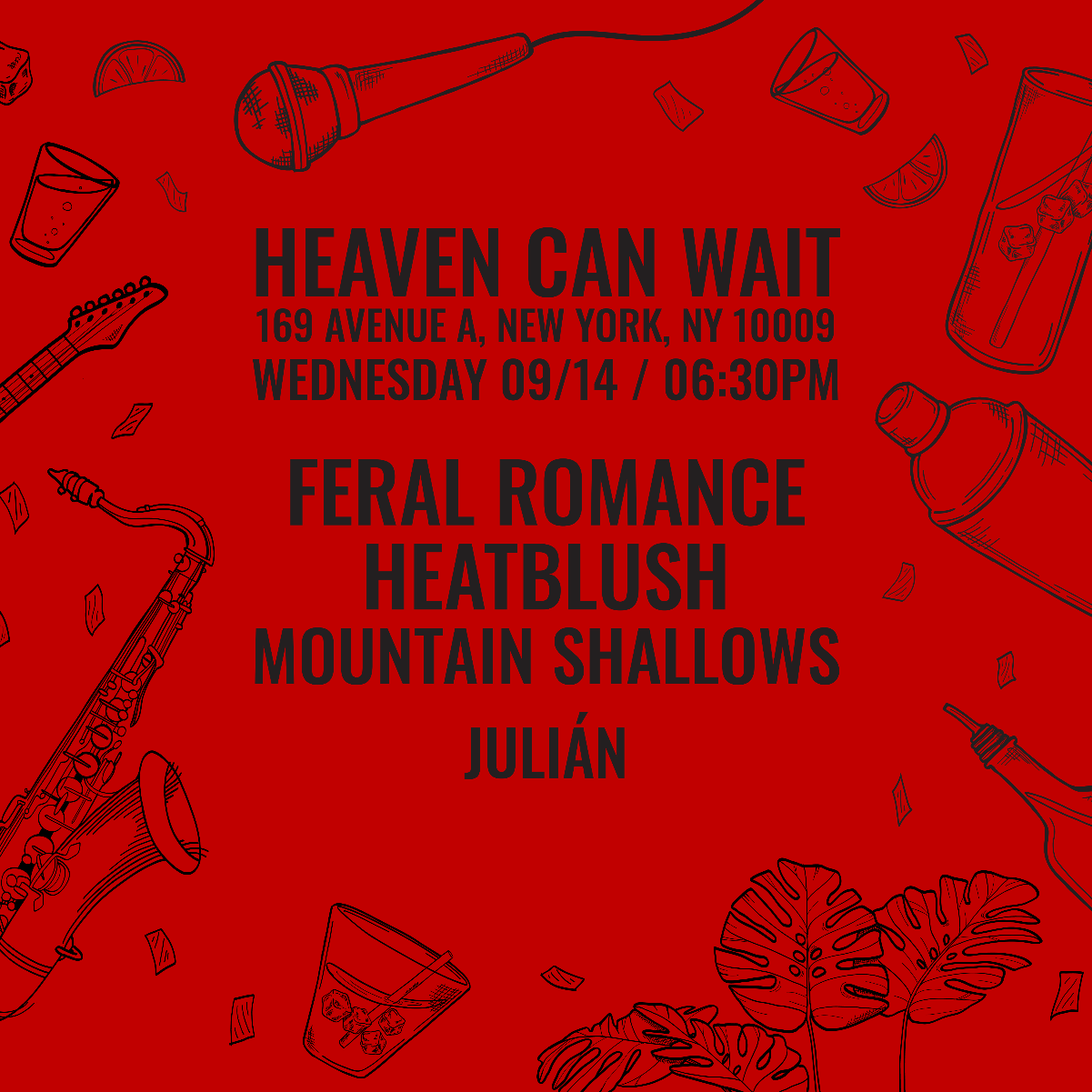 Additional Info
Feral Romance
Feral Romance is an all girl band based in New York City. Originally founded in 2021.
Heatblush
The directness of punk music, the richness of Brazilian music, and the aesthetic of 80s pop culture is Heatblush.
mountain shallows
As a 5-piece band of brooklyn e-thots, mountain shallows plays an endearing blend of indie rock, folk, and midwest emo. With 2 EP releases under their belt mountain shallows is currently working on their first full length record from the comfort of their semi-regularly-flooded apartment. This band began as the solo project/little baby bird of singer/guitarist jake ludwig in 2015. Over the last 6 years he has been quietly tricking more and more of his friends into playing with him so that he wouldn't be alone (yuck). These total suckers, alex fels (drums), matt lau (bass), divya menezes (keys), & sam palumbo (baritone guitar), have become the backbone of what has become a much fuller and rich sound. Come for the twinkly counterpoint and dynamic range, stay for the hot people.
Julián
Julián is a Singer-Songwriter based in Brooklyn, New York. After working as a guitar player in NYC for 4 years the global pandemic put a halt to his career and forced him into isolation for a year. In that time he began developing what became his debut EP "Artless" a tender and deeply personal collection of songs that were written in the time he had by himself in his room. Since the release of this EP in 2020, he returned to Brooklyn where he could find work as a guitar player. Now with a band behind him, he's looking forward to releasing his next album and hopes that his music will reach and resonate with more people now that he's back in New York.
Artists
Feral Romance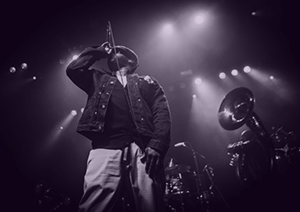 Heatblush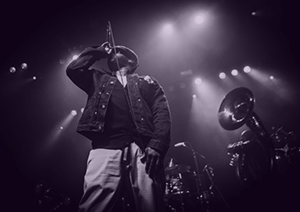 mountain shallows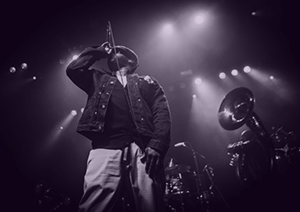 Julián