Aggressive Squirrels
with Creature & The Butterflies, The 86, The Victory Seeds
Thu
September 22
@ 6:30 PM
Heaven Can Wait
Ages 21 and Up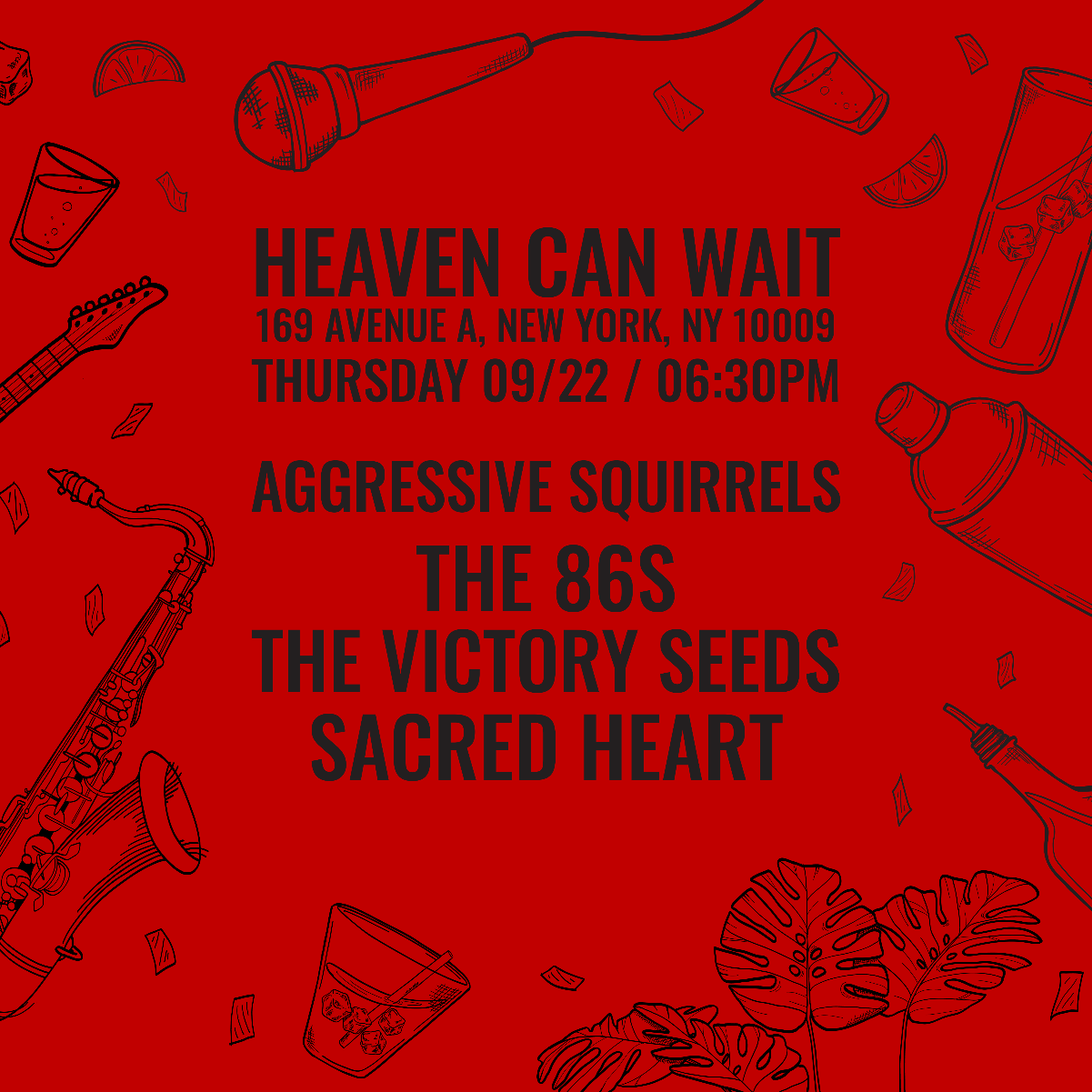 Additional Info
Aggressive Squirrels
Aggressive Squirrels is a post-punk band from Brooklyn, NY. The group started in late 2021, after guitarist and singer, Sean Lawson, released the album "Ambient Screams" and wanted to reproduce the music in a live context. With Tyler Phillips on drums, Ian Jeffery on bass and Jack Yearwood on guitar, Aggressive Squirrels has created a unique sound that draws influence from bands such as Deerhoof, Interpol, Brainiac, The Strokes and LCD Soundsystem includes catchy melodies while retaining a high energy reminiscent of punk bands.
The 86s
Born and raised in New York City, The 86s tread the rock and roll line that exists somewhere between The Stooges and The Rolling Stones.
The Victory Seeds
The Victory Seeds are a New York-based folk rock group. Led by drummer and songwriter Sophia Bondi, The Victory Seeds play a unique blend of folk rock, indie rock, and country. Between their three-part vocal harmonies and long form improvisations, they have a special edge you just can't hear elsewhere.
Sacred Heart (Solo)
A five-piece noise rock band with a subversive Catholic thematic. The band consists of friends raised in the same Catholic parish, literal alumni of the Sacred Heart. Backed by Mark Alu (formally Canon Logic,) Vic Vega (Berklee alumni,) and fronted by Georgia Pettit (A Tyrant and Lamb,) the emerging music project has a tight sound despite how recently they formed. With a clear aesthetic and a strong musical point of view, Sacred Heart puts on a good show.
Artists
Aggressive Squirrels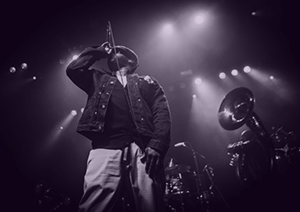 Creature & The Butterflies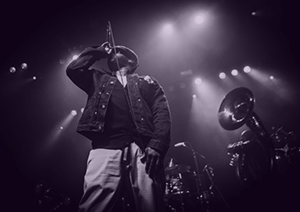 The 86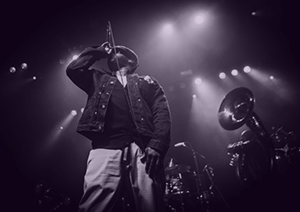 The Victory Seeds