kidbrass
with Leo Yablans, Hotbar
Mon
September 5
@ 6:30 PM
Heaven Can Wait
Ages 21 and Up
Additional Info
Hotbar
Hotbar is a trio plays a wide variety of music - mainly funk, jam, rock, and jazz. Jon Waldman plays guitar, Sam Rubin plays bass, and Andrew Dubin plays drums. They have all been playing music together for nearly a decade.
Leo Yablans
Leo Yablans is an accomplished saxophonist, composer, and writer. In his music, he seeks to bridge aesthetics of jazz and classical music, combining consonance, dissonance, counterpoint, polyphony, and improvisation, among many other styles, to create a unique blend of music that transcends genre. He has performed in some of America's most renowned venues, such as the Beacon Theater, John F. Kennedy Center for the Performing Arts, and MoMA New York City, and in 2021 was a finalist for ASCAP's Morton Gould Young Composers Award.
Free Whenever
Free Whenever is the psychedelic music project of multi-instrumentalist duo Neil Guleria and Trevor LaVecchia. The pair started recording out of their Brooklyn, NY apartment in 2020 over a shared appreciation for psychedelic music that fuses the vintage 60's sound profile with modern production styles -- particularly those of Khruangbin, Tame Impala, and Skinshape. Their signature sound begins and develops with freeform improvisation using guitars, bass, drums, percussion, keys, analog synths, and DAW-based production tools. Free Whenever's early 2021 releases, Jam Junkies Vol. 1 and Floating Away, showcase the band's usage of unconventional, long-form song structures and through-composed instrumentals. Their most recent single Echo and the subsequent EP Open Air fuses their instrumental roots with more vocal/lyrical material and shorter song forms.
Artists
kidbrass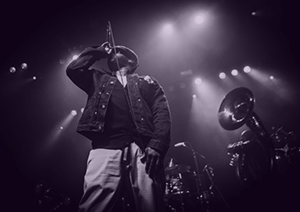 Leo Yablans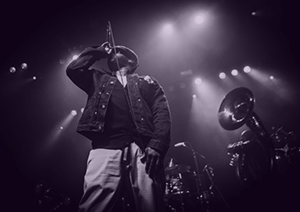 Hotbar