christ!@
with
Heaven Can Wait
Ages 21 and Up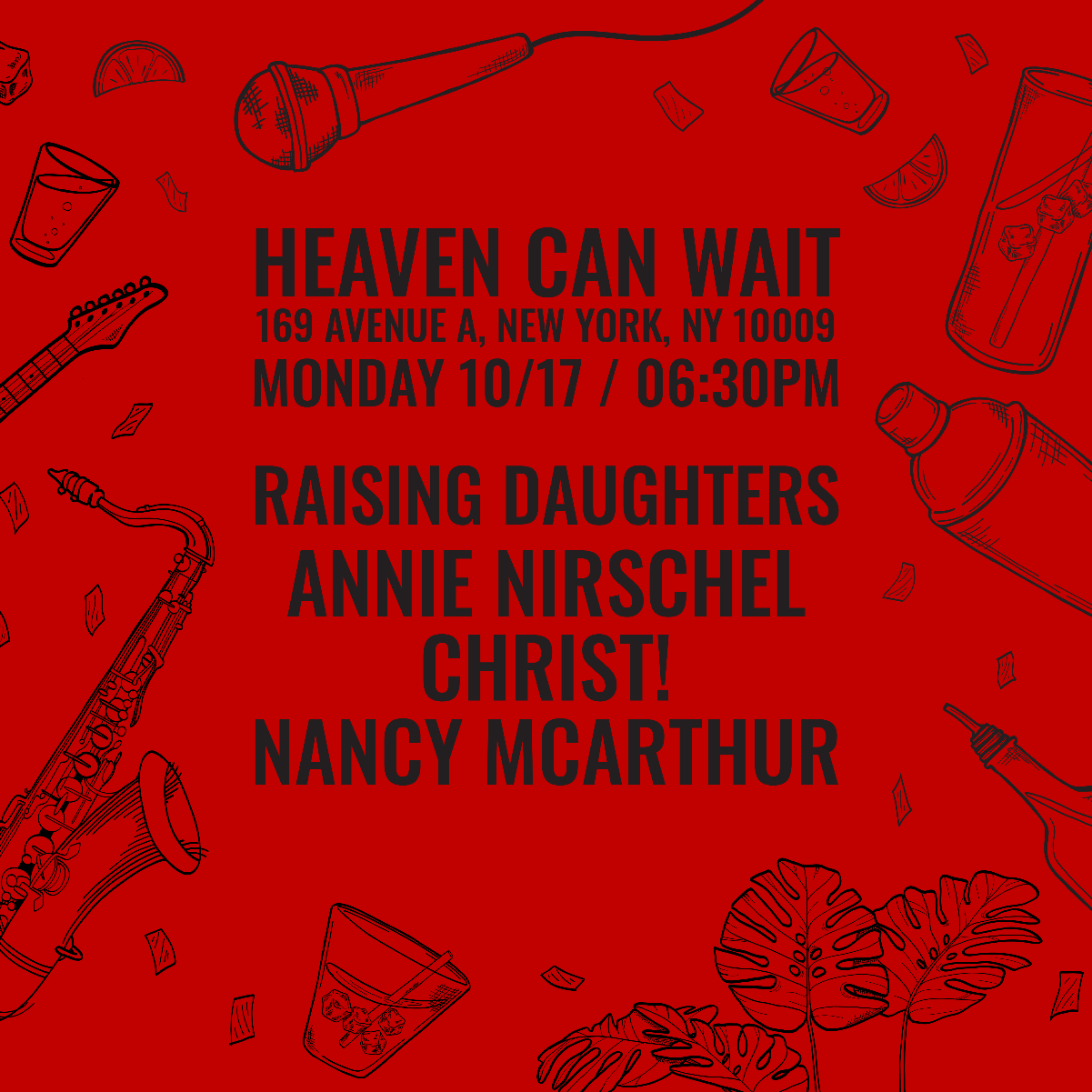 Additional Info
Annie Nirschel
Annie Nirschel is an indie-pop/ folkish/ singer/songwriter based in NY who spends most of her time writing music about how complicated the subways are.
She's performed all around the city including legendary venues like the Knitting Factory, Rockwood Music Hall, The Bitter End, and then all the basements in Bushwick. She's also had the privilege of playing Sofar shows in Boise and Boston. Her music has been featured on radio stations across the country including WNYC.
When she's not playing music, she's screaming at clouds and waiting for someone to bring her nachos.
christ!
christ! is a trans non-binary artist based out of Queens, NY. They make music about the tenderest parts of queer love, life, and heartbreak.
Artists
christ!@