Lost on the Sidewalk
with Tailspin, saranaz
Thu
September 15
@ 6:30 PM
Heaven Can Wait
Ages 21 and Up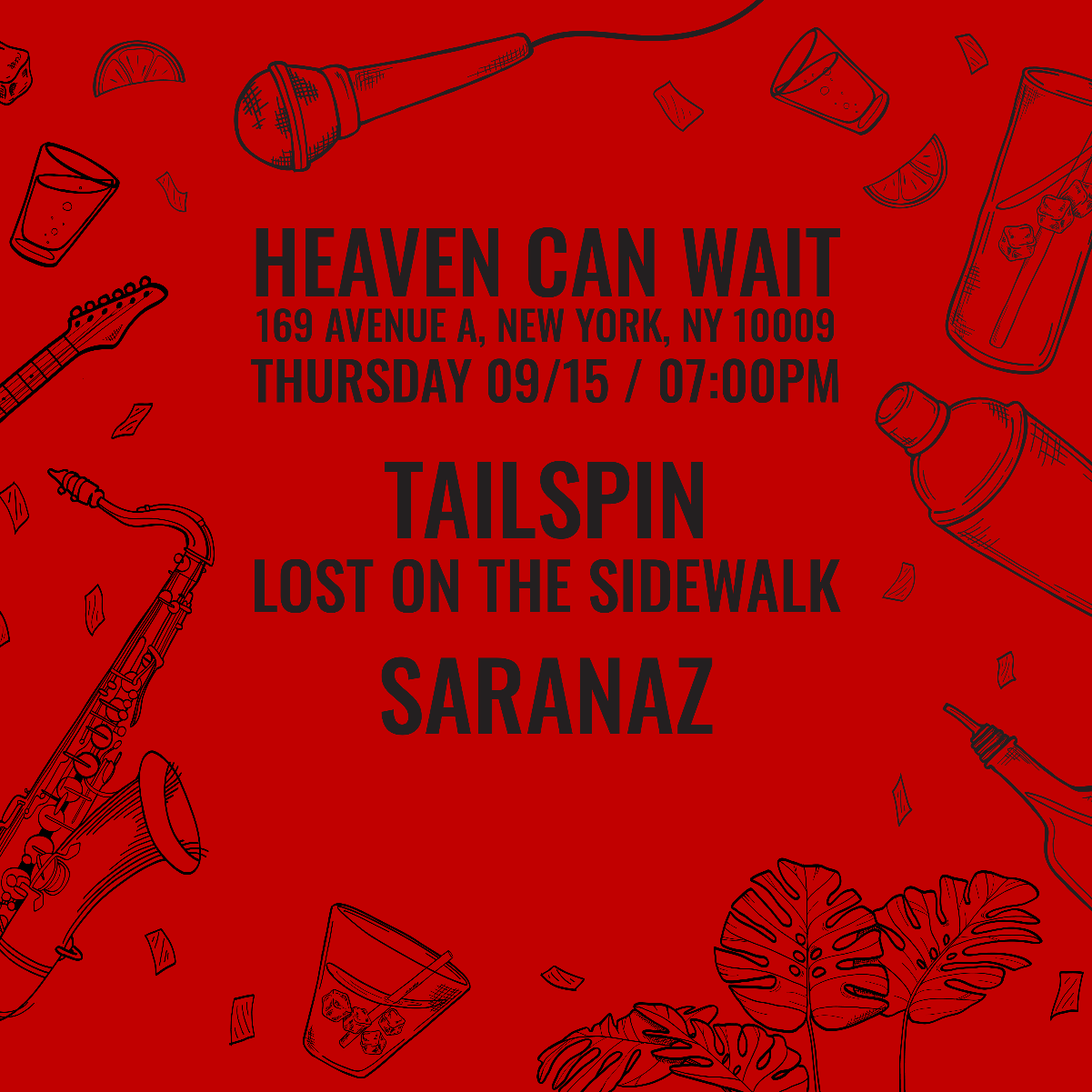 Additional Info
Tailspin
NYC-based Tailspin has a sound that draws on 90s rock, surf rock, grunge, folk, and elsewhere. Forming in 2019, the group has played venues like The Bitter End, The Delancey, and Pete's Candy Store. Their debut single is planned to be released later this year, with much more to follow.
Band's lineup consists of Jack Allen (guitar, lead vocals), Brendan Krovatin (guitar, backing vocals), Lance Doss (bass), and Zach Doss (drums).
Lost on The Sidewalk
L.O.T.S. of what? I bet you would like to know. In this case, L.O.T.S. is a new band filled with new people (Carter Littel, Jared Auslander, and Henry Trinder) making new music. They have a little something for everybody. Their songs are full of ideas, but only their favorite ones. Maybe you will agree with some of them; that would make them so so happy. But you don't have to! You can do anything you'd like. But you should at least hear what they have to say, because theirs is a sound you can really sink your teeth into. What do you have to lose? After all, you can listen to them on your favorite chair, or with your favorite friend, or while wearing your favorite clothes. You can even listen to them while walking down the sidewalk, which would make them especially happy. Wherever you listen, and whenever you listen, they will be happy just to know you. After all, there is nothing like meeting new people. Isn't that so?
saranaz
saranaz is a vocalist and multi-instrumentalist based out of Brooklyn, NY. They grew up playing piano and violin as a kid, picking up guitar and bass in their teenage years. Her music can best be described as indie, with neo-soul and folk influences, featuring vulnerable and soulful lyrics. saranaz also plays bass in the NYC dream-pop trio, Community Sugar. When they are not playing music, saranaz can be found writing poetry, spending time with her pet lizard, and going on long walks.
Artists
Lost on the Sidewalk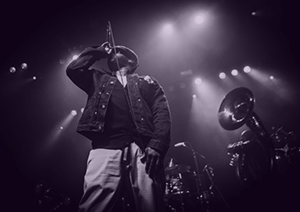 Tailspin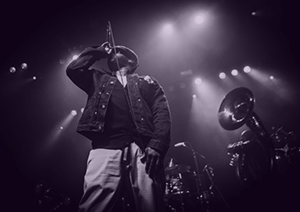 saranaz