Nathan Bajar
with 13thLAW, Blue Mena, Tesia
Heaven Can Wait
Ages 21 and Up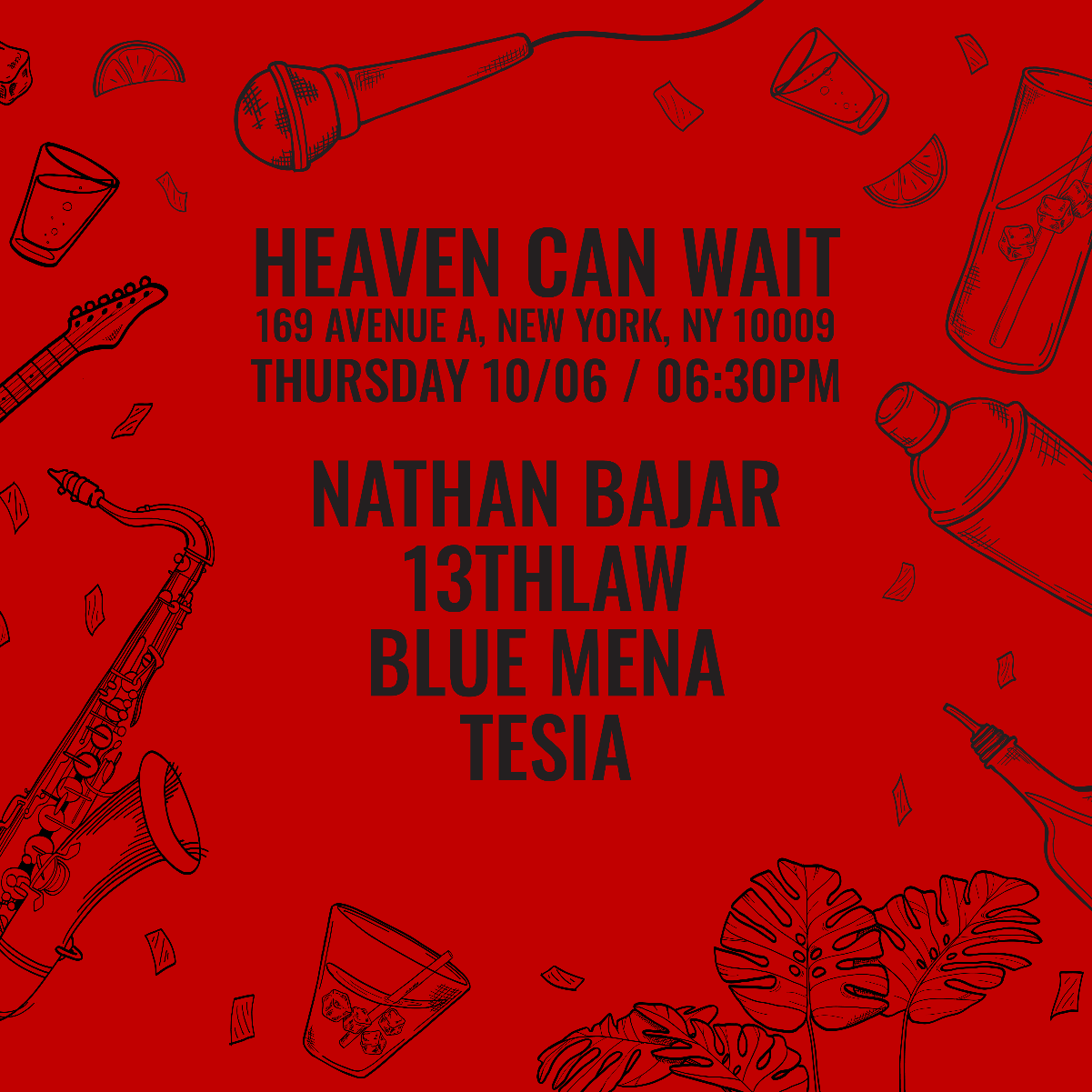 Additional Info
NATHAN BAJAR
Nathan Bajar is a Filipino-American multidisciplinary artist currently based in Brooklyn. His treasured family stories, traditions, love, and loss are embedded in his work as both a musician and photographer. His album Playroom was released in 2019 as a tribute to his late father. Select performances include Brooklyn Museum (Brooklyn, NY), The Great American Music Hall (San Francisco, CA), Webster Hall (New York, NY), Lincoln Hall (Chicago), & The Echo (Los Angeles, CA). In March 2022, He released his EP Joyride.
13thLAW
Based in Queens, 13th Law combines sounds of indie rock, drill rap and electronic music into one tangible sound bound to move you off your feet, or move your soul from your body.
Blue Mena
Mena Sachdev is a Brooklyn-based producer, multi-instrumentalist, and songwriter whose primary project is releasing alt pop as Blue Mena. Centered around vocals and guitar, their music explores the beauty and uncertainty of being nonbinary in your 20s.
TESIA
Based in Brooklyn, Tesia creates music inspired by the people around her and the scenes from life that pass her by everyday. Her observational disposition makes it fun to create songs that highlight the nature of people and their connection to one another through banal themes that vary from love and societal structures to the sky and the weather. Mainly using keys and synths, Tesia incorporates the styles of house and electronic music to R&B and rock. They've been working on their upcoming EP "Yesterday's Weather" which they hope to release late August or early September.
Artists
Nathan Bajar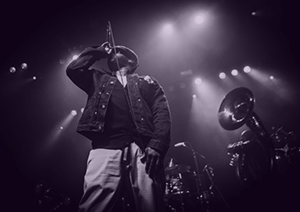 13thLAW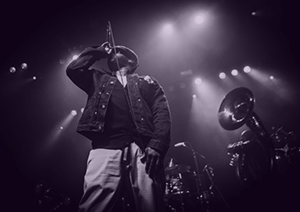 Blue Mena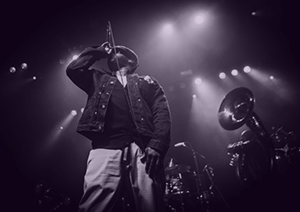 Tesia