2/14
with Eviltwin
Heaven Can Wait
Ages 21 and Up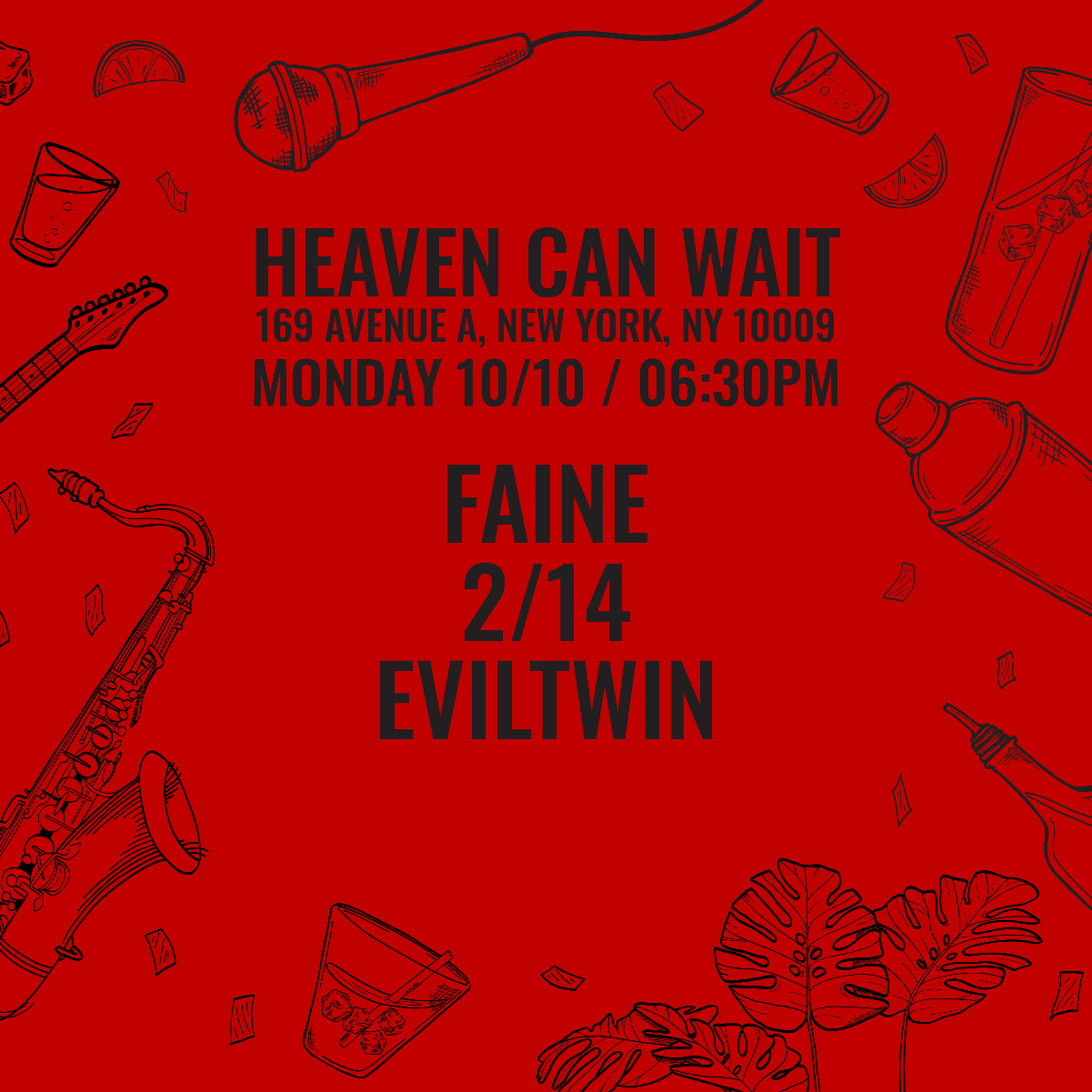 Additional Info
Faine
We're Faine, an Alternative independent rock band based in New York. Our debut self-titled, self-released EP, 'Faine', is out now! The seven tracked EP ranges in influences from indie, alt-rock, new wave, to punk, post-punk, and psychedelia. From absurdist, abstract surrealism to somber romanticism, they are two sides of the same coin; in contrast and parallel to each other. This lo-fi debut conception began from just one microphone, one band, and one room, developing into the 38 minute, alt-garage statement that is, FAINE: They tried to eat willow?
2/14
2/14 started in NYC as Sky Carlson's songwriting project instead of going to class. With Carlson on vocals and guitar, Ben Bustamante on drums and Dylan Taganas on bass, 2/14 evokes punk rock, pop punk and emo with a deliberately Gen Z sensitivity in songs about identity, teenage angst, and great expectations. 2/14 is in the studio recording their debut album.
Eviltwin
Evil Twin is a four-piece band based in Brooklyn, New York. They combine dark, atmospheric rock melodies with upbeat danceable grooves. The band members met each other at Northwestern University where they'd play shows around campus under different names and aliases. After a long separation due to the pandemic, the members relocated to New York from around the country and formed into Evil Twin.
Artists
2/14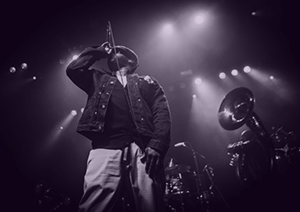 Eviltwin