Hydaihyde
with Spayce Raynger, Feevrs, Meadow Le'Elle
Heaven Can Wait
Ages 21 and Up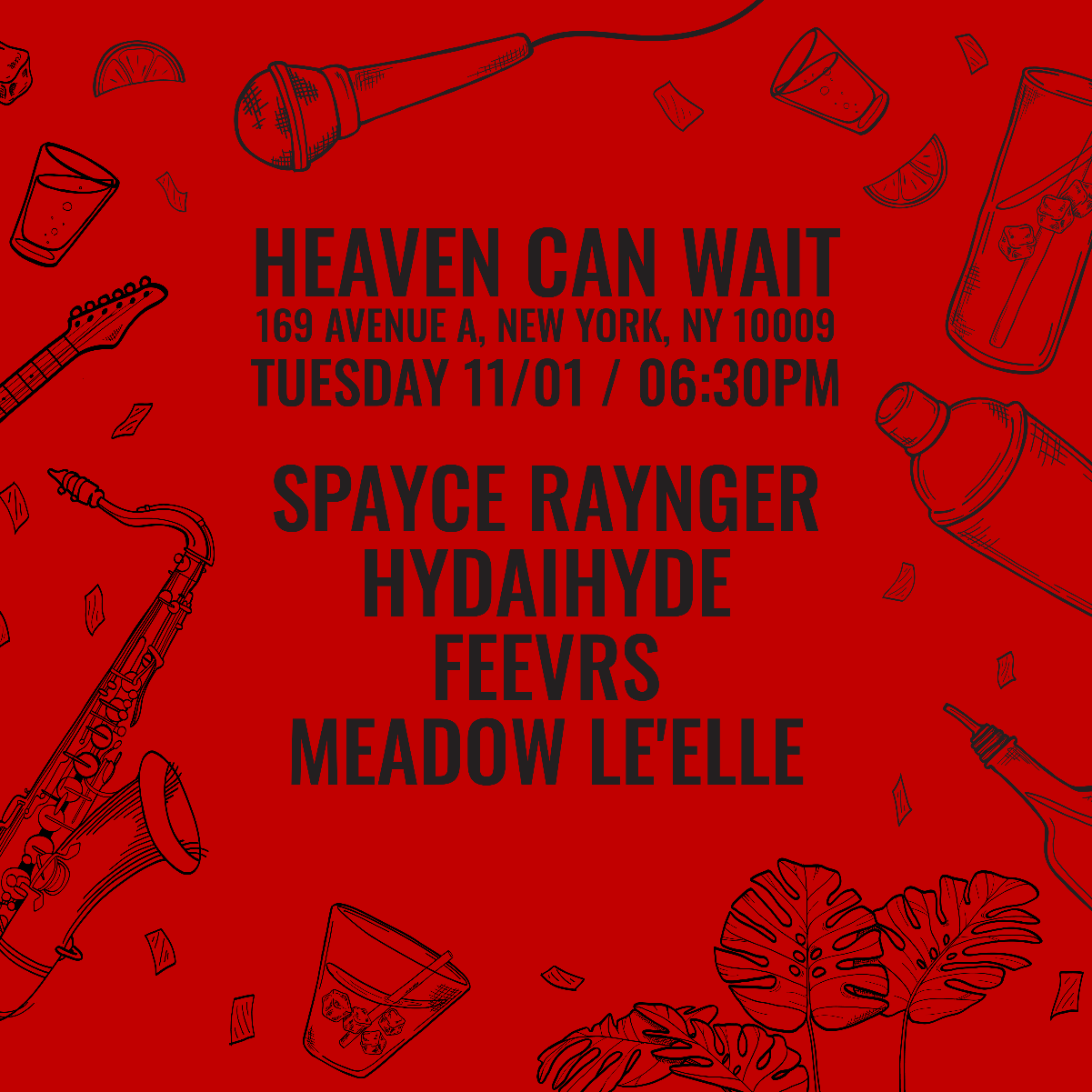 Additional Info
Spayce Raynger
Spayce Raynger was founded in 2018 by two NYC friends with a mission of making the people dance. Therefore, everyone is in the band. Working around choruses, Spayce Raynger has perfected the technique of being so catchy, that the lines between audience and stage are blurred beyond doubt. You will lose yourselves to us, and we will lose ourselves to you.
WE ARE SPAYCE RAYNGER.
Hydaihyde
We are playing for our life. Hydaihyde
Means how we do anything is how we do everything.
We are playing from the beat of our hearts to uplift our community by us being a reflection of what we are fighting for and the changes we want to make within the community.
Feevrs
Usually a noisemaker in the band Space Program, Feevrs dredges echoey drones and song fragments from the remains of rock and folk.
Meadow Le'Elle
Meadow Le'Elle is an American vagabond and seeker of obscure sounds. Inspired by their travel, they take the viewer and listener on an intimate journey of syncopated chaos; expressed through operatic punk vocals, textured electronic beats and wild interpretive dance. They're sometimes accompanied by a live DJ and vocoder 256.
Artists
Hydaihyde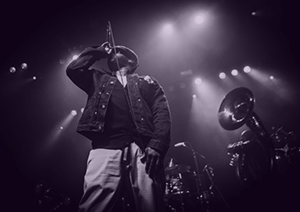 Spayce Raynger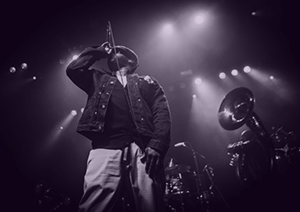 Feevrs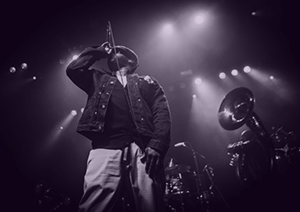 Meadow Le'Elle