Morris Madrone
with Sydney Gordon, Thea Mundy, Isea
Fri
November 18
@ 6:30 PM
Heaven Can Wait
Ages 21 and Up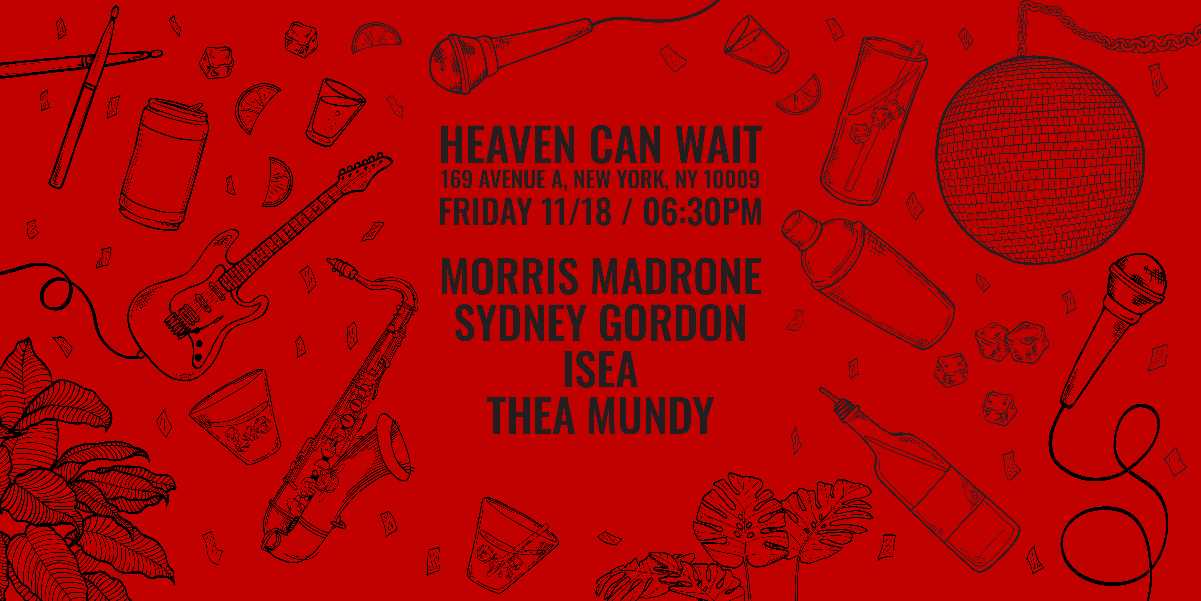 Additional Info
Morris Madrone
Morris Madrone is an American singer, songwriter, and producer from Venice, CA. As a one-man-band, he performs everything from deep dance tracks to soulful rock ballads, performing multiple instruments live, looping live and performing to backing tracks. Madrone prides himself on his versatility as an artist, transcending numerous styles and genres. In the words of a fan - "if Bowie, Prince, and Calvin Harris had a baby, and Elvis, The Doors, and Daft Punk had a baby, and those babies had a baby… you'd get Morris Madrone… His sound truly is a contagious medley of old and new."
Sydney Gordon
A native New Yorker, Sydney Gordon has been captivated by music for as long as she can remember. Her parents realized her prodigious vocals at a very young age and encouraged her to pursue her musical talents. She started singing at age 7 and piano lessons followed. By age 12, Sydney's appreciation and resolve for singing prompted her parents to engage a vocal coach to help develop her voice and work on singing techniques. Within a year, at the age of 13, Sydney was invited to perform a live show at The Bitter End, a nightclub in New York City's Greenwich Village.
Isea
Sophia Abraham has had a love for music since her mother taught her how to push the button to turn on the car radio, and both her parents would sing and dance to Biggie, Alicia Keys, and Daddy Yankee while making breakfast on Saturday mornings. Singing since she was 8 years old, she felt as though she had a calling to music. Sophia picked up guitar at 13, and ever since then has been performing within her hometown of North Bergen, New Jersey, but mainly writing music right from her bedroom. Her mother created the name ISEA which comes from putting all of Sophia's initials together, sea, and putting an "I" in front because "I AM SOPHIA ENA ABRAHAM".
Thea Mundy
Thea Mundy is a 23 year old indie-pop singer/songwriter from Long Island, New York. Inspired by the likes of Phoebe Bridgers, Maggie Rogers and Taylor Swift, she became an active guitarist, songwriter and performer at age 15. Considering herself to be a writer before anything else, drawing from personal experience is a major strength for Thea. Her songs refuse to shy away from the details of her own experiences, discussing themes of heartbreak, the struggle to accept change when it's unpredictable, and the immense personal growth that accompanies living through your early 20's. Thea also takes pride in producing her own music which is evident on her debut album "Frame By Frame", which was released on streaming platforms in March of 2021. Credited for writing, producing, arranging, mixing and mastering all 8 tracks independently, Thea has been able to experiment with multiple genres such as indie rock, acoustic/electronic pop, and R&B.
Artists
Morris Madrone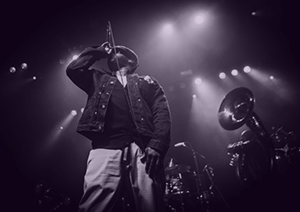 Sydney Gordon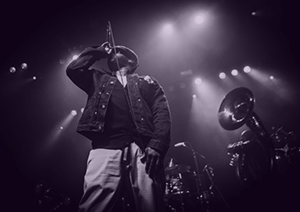 Thea Mundy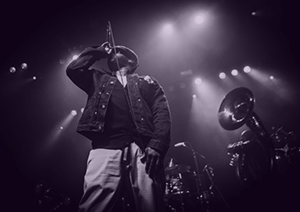 Isea