Derek Adam
with Weird America, Cate Belmont
Wed
November 2
@ 7:00 PM
( Doors:

6:30 pm

)
Heaven Can Wait
Ages 21 and Up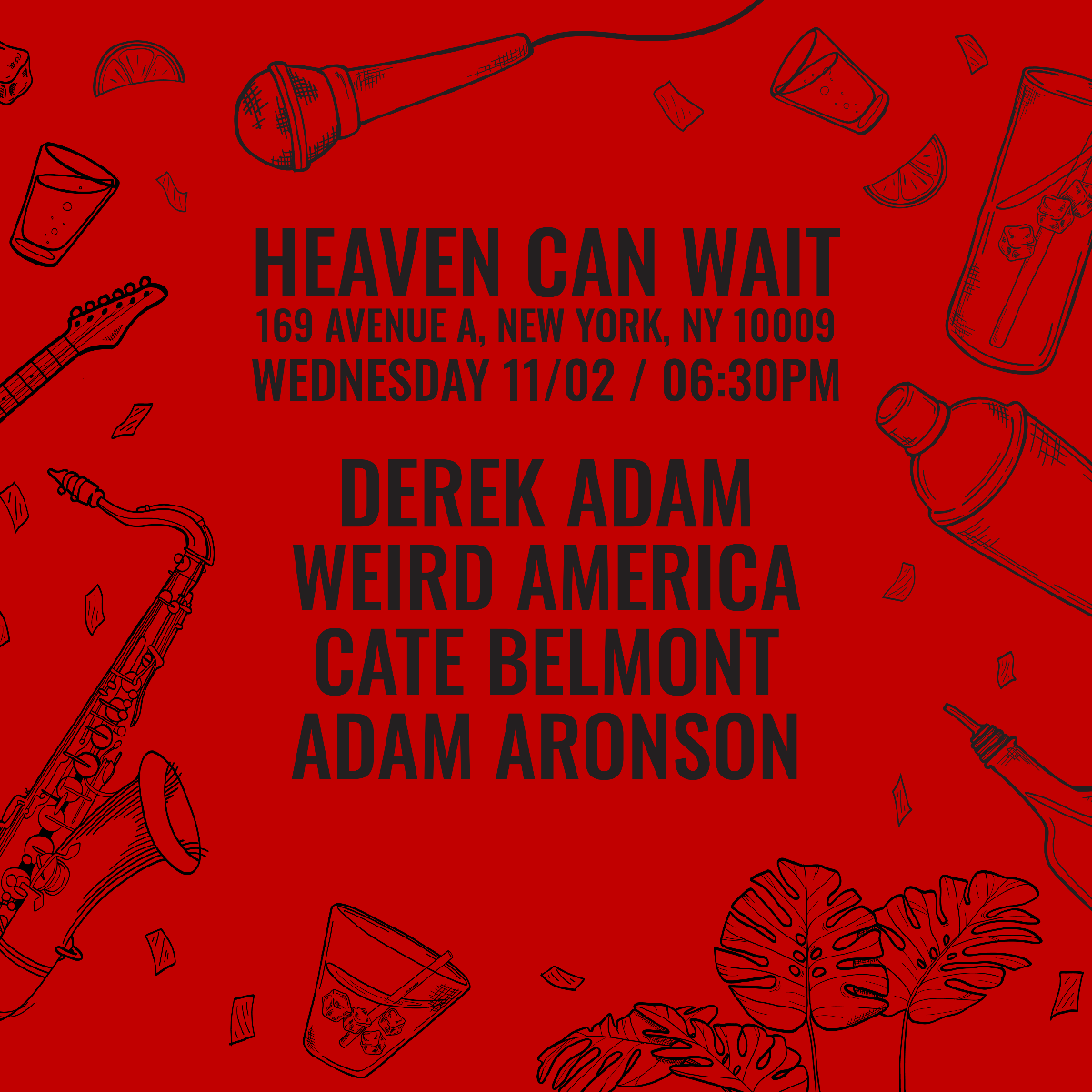 Additional Info
​Derek Adam
Derek Adam blends guitar driven rock and country music. His songs are hook-laden and heartfelt, telling the story of his journey through anthems, feel good songs, and ballads.
From a small town in Upstate New York, Derek was surrounded by music at a young age. He picked up the guitar at the age of 10 and was quickly playing along to all his favorite tracks. He attended Crane School of Music where he became classically trained on the guitar and learned the fundamentals of writing music. Since moving to NYC, he had the privilege of working with Grammy winner, James "Jimmy T" Meslin, of Dream Theater notoriety on his debut EP, "Silver Lining". Most recently Derek paired up with Kyle Berry, Luke Bryan's former guitar player, to work on new material. Their sessions at Red Panda Recording and with Richie Cannata from Cove City Studios lead to a return to roots for Derek that produced his recently released singles, "Road I Know", "Unbroken" and "In The Dark".
Weird America
Weird America is a band that wants to make you feel, make you move and make you get weird. They relish the freedom to explore and experiment with sounds, styles and genres without the desire to be tied to one. At the heart of this band is their original tunes, passion for music and a love of performing with an unpredictable spontaneous energy! Formed in 2016 by guitarist Daniel J. Caprio, guitarist/vocalist Billy Vas Pappas, drummer Peter Scarpitta and bassist Bobby Joe Finnegan, the band honed their craft and chemistry in the crucible of live performance. On June 5th 2019 the band finally released their debut EP $5 Dollar Omelette, The band then moved on to win Hofstra Universities Label'd show and has signed with Unispan Records. Since then, they began working with Grammy Nominated Producer & Engineer, Tom Gardner of Rift Studios and Grammy Nominated Mastering Engineer, Joe Lambert to record and release their upcoming single "Auxilium" and EP. Get Weird with Weird America!
Cate Belmont
Originally from Singapore, Cate Belmont is an indie-pop singer, songwriter and producer, currently based in New York City. Influenced by the likes of Taylor Swift, Clairo and Sara Bareilles, her music indulges in nostalgia with a charming candor. This past summer, Cate released her debut EP, CATIE, a four track collection exploring the theme of growing-pains. She graduates with a BFA in Recorded Music from NYU's Clive Davis Institute of Recorded Music in the Spring.
Adam Aronson
Refined through live performances, playing and writing over time resulted in the first six singles beginning with 'You Give Me the Words' on 1/1/21. The next single 'When the Tornado Comes' earned widespread acclaim, followed with 'Bets and Blame' which earned a prestigious spot on the 2021 Top Country Music Spotify playlist. 'Rock Bottom' was released in April of 2022 and has since become Adam's most streamed song to date.
Artists
Derek Adam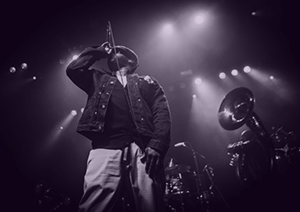 Weird America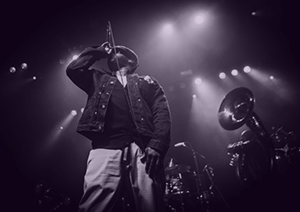 Cate Belmont