Marco Ferraro Band
with Chris Nitti
Sat
November 26
@ 6:30 PM
Heaven Can Wait
Ages 21 and Up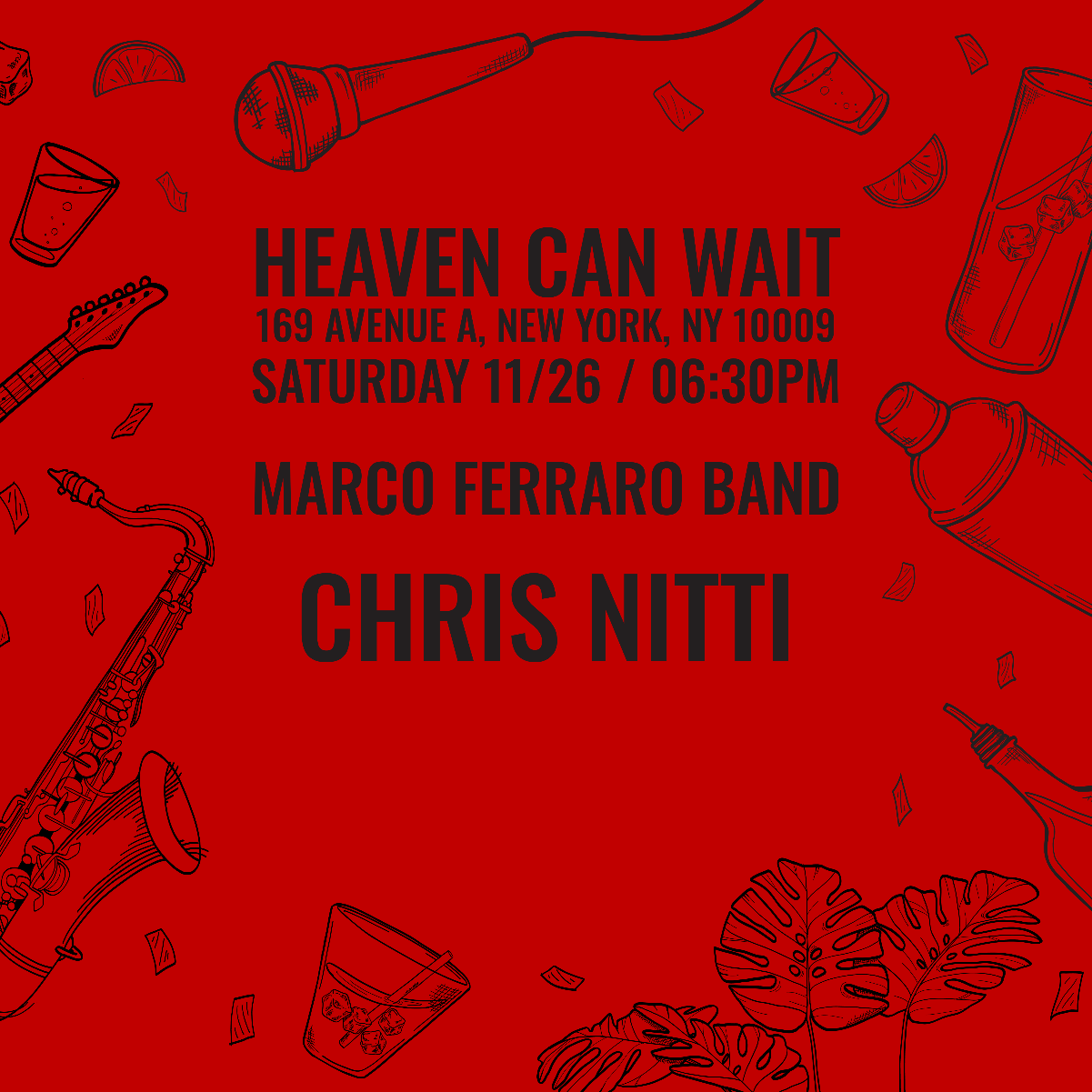 Additional Info
Marco Ferraro Band
Soul/Rock/Alt. Singer and guitarist from Italy. Both covers and originals. Singing in English and Italian.
Chris Nitti
Based in New Jersey, Chris Nitti is a recording project that started in solitude in 2016. After learning guitar and a few other instruments, while getting into DIY artist such as Alex G and Mac DeMarco, Chris started writing his own songs out of curiosity and personal necessity. Since then, he's released an EP, 3 albums and a couple singles. While he started out doing everything himself, he's expanded to a more collaborative effort over the years, from giving mixing and mastering to others, to other instruments as well on his upcoming unreleased material. While his influences are ever-changing, Chris can always be expected to provide vulnerable and introspective lyrics over an indie rock foundation.
The Acapulco Express
The Acapulco Express is an electronic project based in Brooklyn, NY. The new album, The Acapulco Express EP is out now.
Artists
Marco Ferraro Band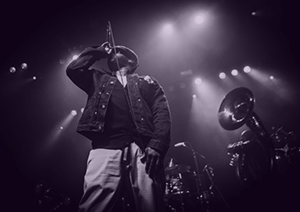 Chris Nitti