Jerome Sloss
with Quinton Smith & The Company, Sedgwick
Fri
November 25
@ 6:30 PM
Heaven Can Wait
Ages 21 and Up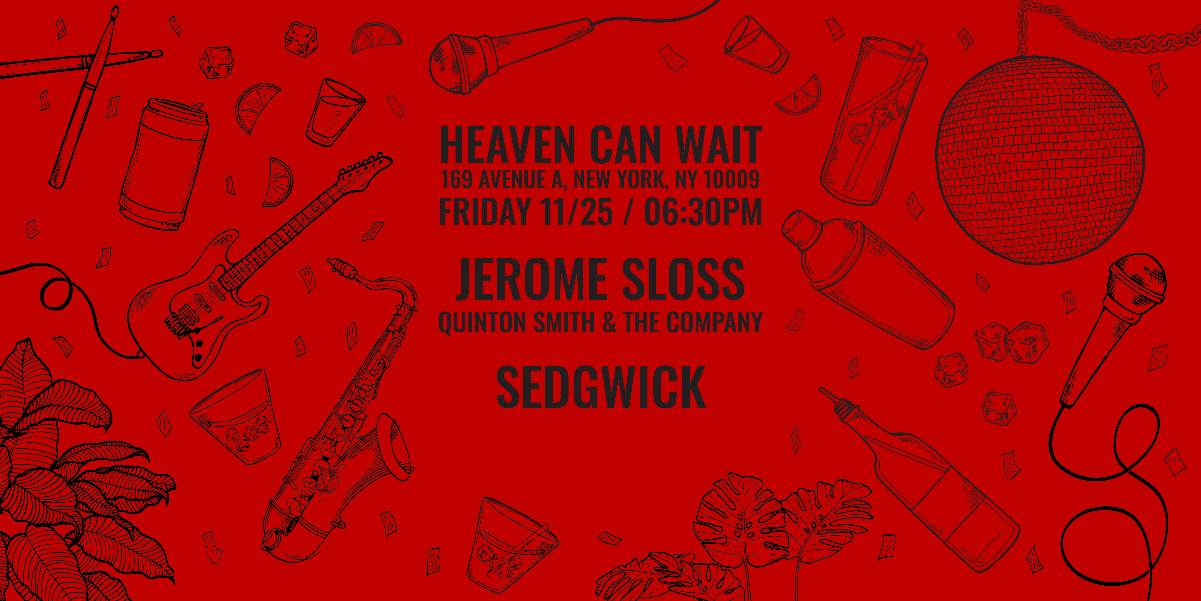 Additional Info
Jerome Sloss
I bring a unique and versatile style of music to any venue. I'm a saxophonist and talkbox player. Very few people have seen a talkbox live and their reactions are always priceless. I blend jazz with soul music, blues, hiphop, rock, and even pop music. I've performed with some of the best musicians and artists in NY from venues like the Jazz Kitchen, Nublu, Chelsea music hall, Smalls jazz club, and Blank Bamboo. I came all the way from Indiana to pursue music in NYC and it's been amazing.
Quinton Smith & The Company
Quinton Smith and the Company are a band from New Jersey whose music conveys an examination of personal relationships with an optimistic outlook.
Sedgwick
Otis Sedgwick has been working as an active professional musician for the last eight years by playing in the subways, and local clubs, and bars of New York. At the age of five he began writing poems and songs as well as performing live in musicals and plays in and outside of school. He became fascinated with the electric guitar at the age of six, and after receiving one for his seventh birthday he began lessons a year later. The more he played guitar, the more he wrote songs and his passion for music grew. Otis eventually began a solo music career which he continues to this day with his new band
Artists
Jerome Sloss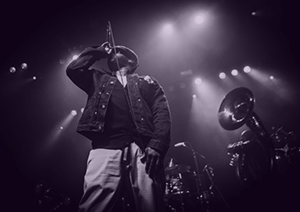 Quinton Smith & The Company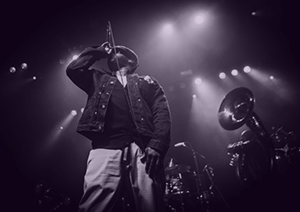 Sedgwick