Shining Faces
with
Heaven Can Wait
Ages 21 and Up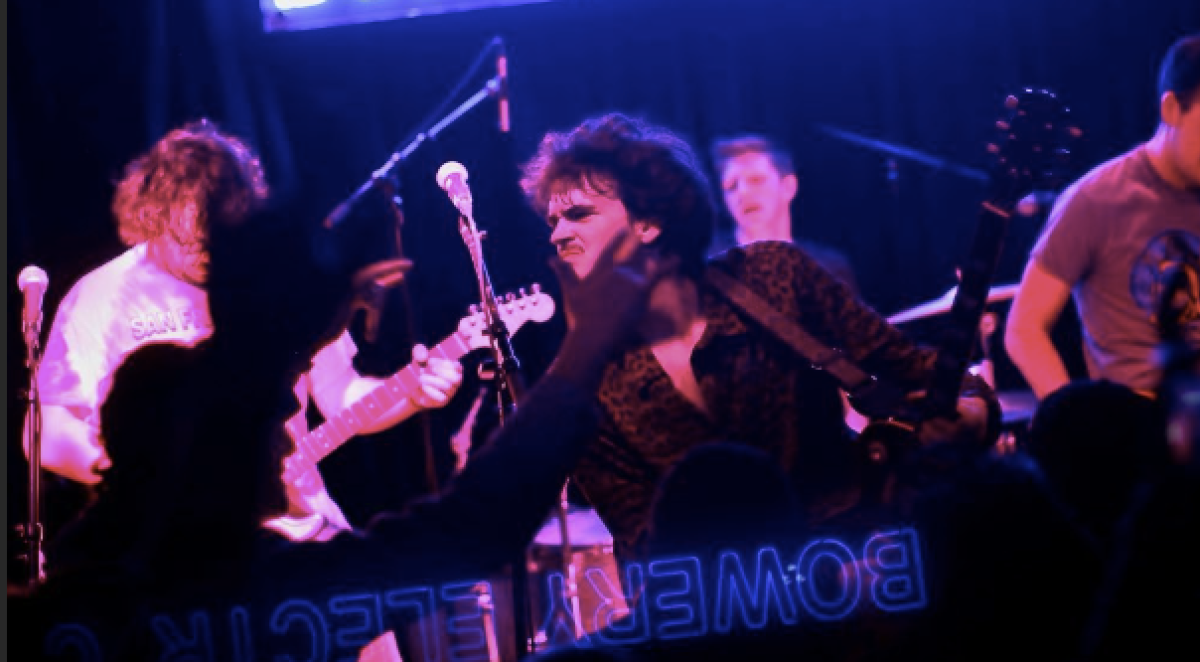 Additional Info
Shining Faces
Shining Faces is a four-piece punk band founded by vocalist, guitarist, and songwriter Clinton Mekeel, with support from bass player Kevin Giacchetto, drummer Austin Flynn, and guitarist Nick Trujillo. Hardly old enough to drink but with an encyclopedic knowledge of everything rock and roll, Shining Faces has a penchant for reinventing the classics, turning heads early on by adding a punk rock twist to oldies like Joe Cocker's "The Letter" and Hound Dog Taylor's "Give Me Back My Wig." With ears lingering in the past but eyes dead-set on the present, Shining Faces cleverly melds the reckless lyrical sentiments and gritty guitar riffs of punk with the dextrous solos and earworms of surf rock. Like most of their Gen Z peers, Shining Faces are disillusioned by most of what post-2020 society has yielded and on their debut EP, 'Confuse the Enemy,' their only aim is to find a shred of authenticity in a world where our lives are becoming increasingly commodified.
Pronto
Pronto is an indie rock band from the Jersey Shore that creates their own blend of original and cover tracks
Emily Bloom
Emily Bloom is an indie folk singer songwriter currently based out of New Jersey. She released her debut album "Don't Mind the Ghosts" a little over a year ago which she wrote alone, but arranged and recorded with her dearest friends. She has been writing music for 8 years most of which circulates on the themes of loving, driving, grieving, and friendship. Her influences are wide reaching, but include Adrianne Lenker, Gregory Alan Isakov, Frances Quinlan, and Carole King. Emily is working with her friends on recording their next full length record which she hopes will be out in the spring of 2023.
Artists
Shining Faces