Genre
with
Fri
November 10
@ 6:30 PM
( Doors:

6:30 pm

)
Heaven Can Wait
Ages 21 and Up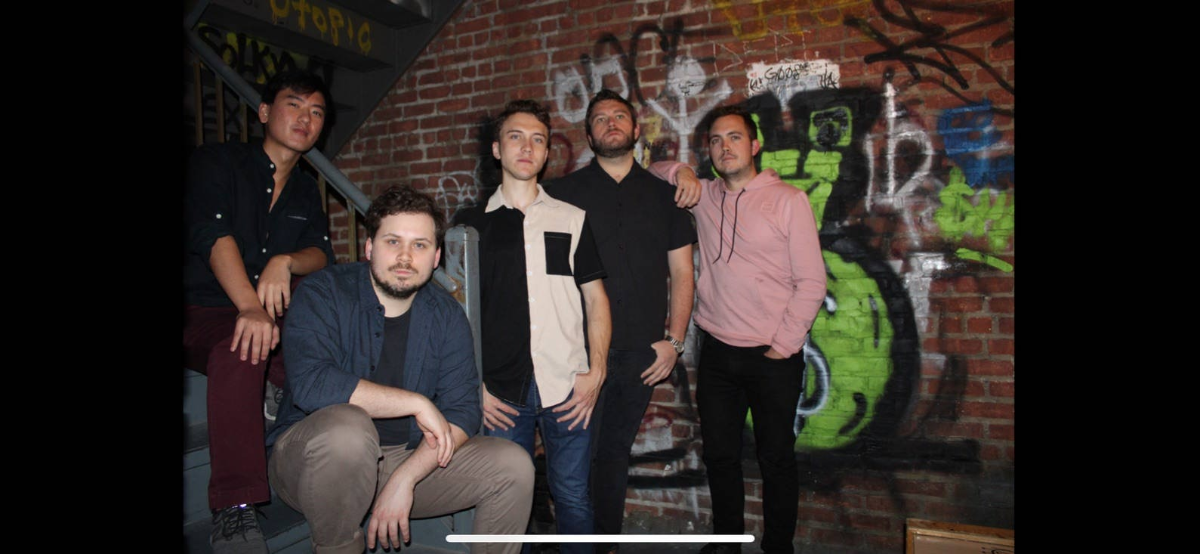 Additional Info
Peach Party
formed in 2021, Peach Party is a five piece funk band based out of Brooklyn NY. Heavily inspired by artists such as Lawrence, Vulfpeck, and D'Angelo, Peach Party looks to take old school funk/soul elements and put a modern spin on them. Led by frontman Tyler Cottrell, the band consists of David Park on keys, Jamie Dolan on guitar, Jacob Ott on bass, and Shane Carroll filling out the rhythm section on the drums. Peach Party is currently working on their debut single slated to release in 2023. Let's get Peachy!
Julián
is a singer-songwriter based in Brooklyn, New York. After working as a guitar player in NYC for 4 years the global pandemic put a halt to his career and forced him into isolation for a year. In that time he began developing what became his debut EP "Artless" a tender and deeply personal collection of songs that were written in the time he had by himself in his room. Since the release of this EP in 2020, he returned to Brooklyn where he could find work as a guitar player. Now with a band behind him, he's looking forward to releasing his next album and hopes that his music will reach and resonate with more people now that he's back in New York.
Ritz
born in Branchburg, New Jersey, Ritz has been writing and producing original music for over 8 years. She is currently studying music business at NYU. Her passion for music originated from performing with her father onstage during his business conferences. She has currently released 3 songs on all streaming platforms, and she specializes in layering her voice in order to make it sound like different instruments. She creates her music by implementing real sounds from real-life objects. When she is not performing, she is mostly eating dumplings and watching rom-coms. She and the band members are stoked for this opportunity to perform so come out for some great music from a talented group of individuals!
Zora Sophia
Hi I'm Zora! I'm from Los Angeles, but I live in New York City now, and I'm super into the grunge/rock scene. I also love playing my originals at open mic nights with my acoustic guitar as well.
Artists
Genre