Mannequin Heist
with Persons, Soft Yes
Wed
June 1
@ 7:00 PM
( Doors:

6:30 pm

)
Heaven Can Wait
Ages 21 and Up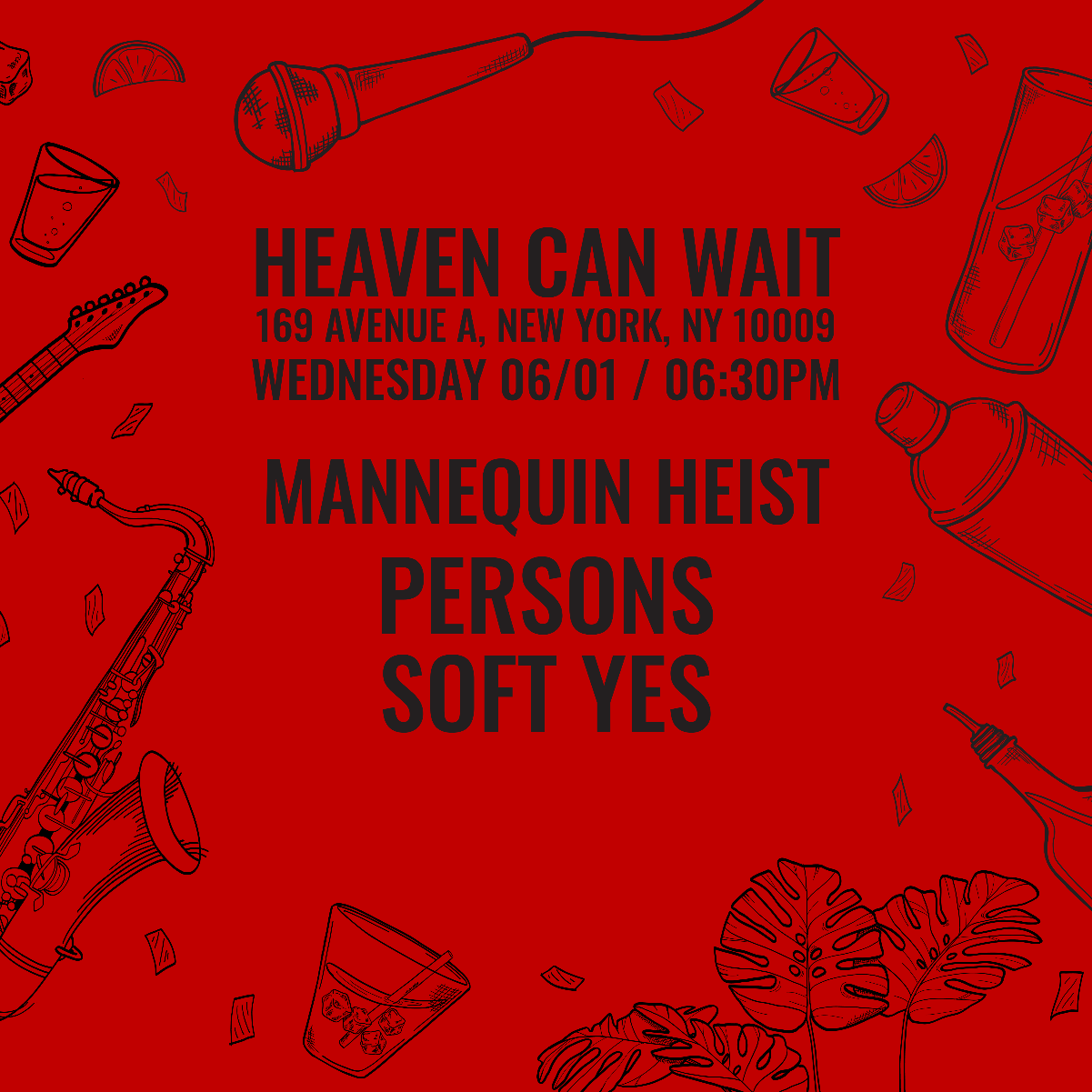 Additional Info
Mannequin Heist
Mannequin Heist is an alternative rock band from queens formed in December of 2019. The members Gerard, Chris and Jp bring a variety of influences including, alternative rock, indie, and punk rock. Some of the band members favorite artists include, The Strokes, RHCP, Artic Monkeys, Avenged Sevenfold. Forming in the few months before the pandemic took full control of life was a roadblock and a challenge for all musicians starting off, specially when it came to live music. This time also allowed for Mannequin Heist to work on new music and put together their first EP to share with the world.
Their new EP "3AM" is available on spotify and apple music, check it out today!
Persons
Persons is a fun, quirky 3 piece, born out of its members' mutual admiration for each other's songwriting capabilities and instrumental prowess. After meeting at local shows in Brooklyn, Joe Reichel, Eric Ryrie, and Terry Edelmen became friends and decided to start a new band with an emphasis on collaborating as equal partners and contributors. Their explorations yielded tight compositions, catchy hooks, and sweet riffs, sprinkled with displays of effortless intricacy. Joe (bass), Eric (guitar), and Terry (drums) have each shouldered front-person duties in past projects; here they trade lead vocal responsibilities and back each other up with tight multi-part harmonies. The interchange of their three distinctive voices keeps their music fresh and engaging as they cover territory from indie rock to power pop to grunge. Delivering a sound many times larger than seems possible with only three members, their performances are at once grand and playful.
Soft Yes
soft yes is a four piece band playing music in Brooklyn, NY. They draw influence from bands like Beat Happening, Courtney Barnett, Enon, Country Teasers, Sonic Youth, The Strokes, Suburban Lawns, Talking Heads, The Cleaners from Venus…etc…to make something somewhat post-punk, very loud occasionally, and overall fun.
Artists
Mannequin Heist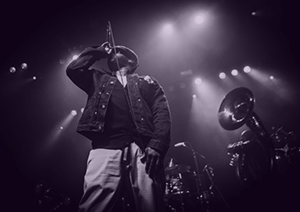 Persons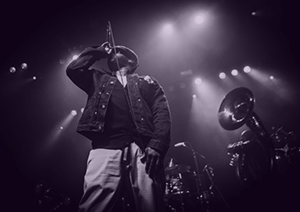 Soft Yes