Sugar Mama
with B.B. Sofia, Mariah Eskoh, Super Jack
Heaven Can Wait
Ages 21 and Up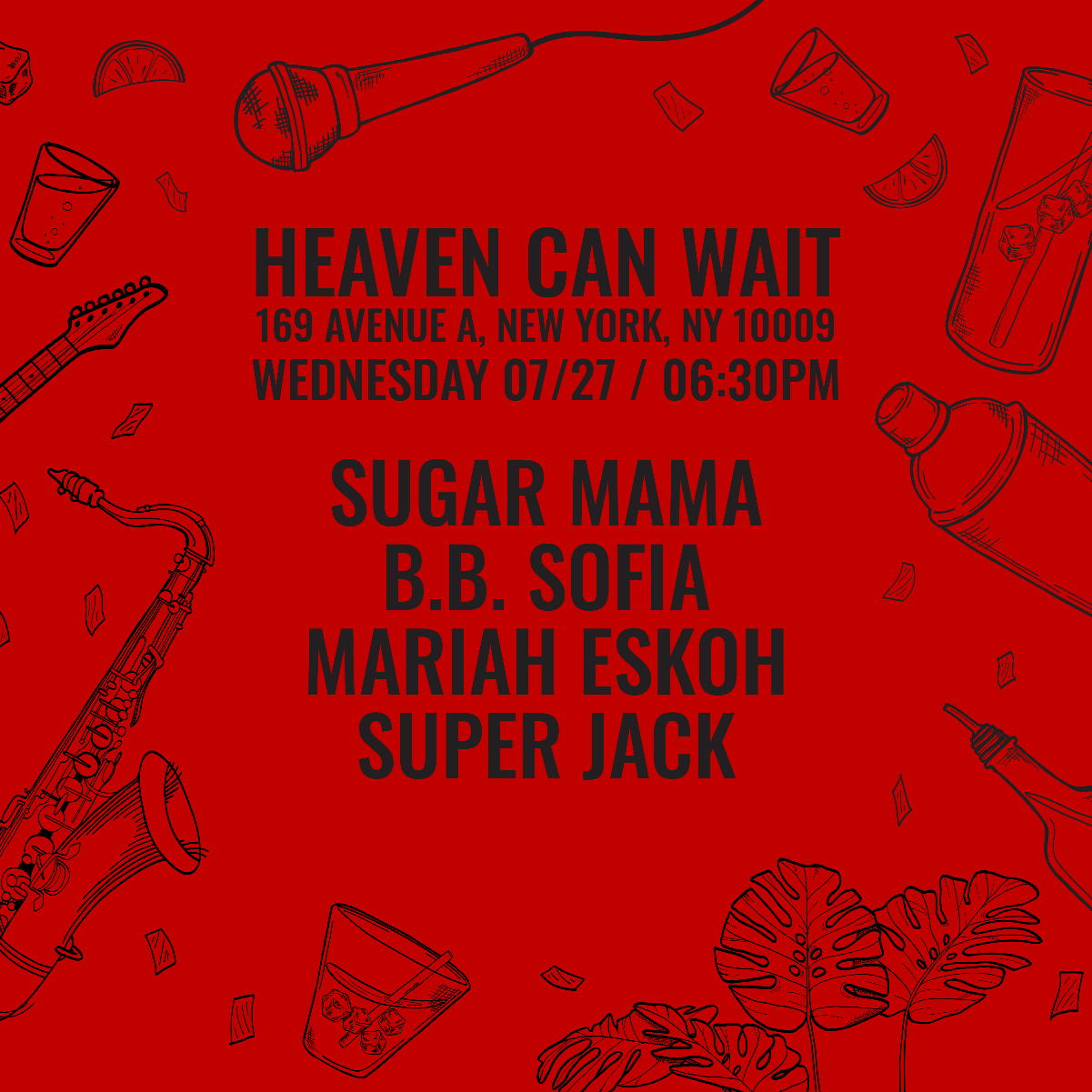 Additional Info
Sugar Mama
In this economy, everyone could use a little help, and Sugar Mama is here to take care of you. Take a load off and forget about living in a late stage capitalist hell-scape while we serenade you <3
B.B. Sofia
Originally from Miami, Florida, Sofia Gonzalez is a singer-songwriter based in New York City. Sofia is a classically trained dancer and choreographer who graduated from NYU Tisch Dance, and later on in her life found her love for writing and singing. She recently released her debut EP titled "Cursed" on all platforms. Sofia has been calling the genre "lullaby trap" as it is a mix of pop, hip-hop, and soul. Her influences include 070 Shake, Lana Del Rey, Kodak Black, Juice Wrld, and XXXTENTACION. Sofia is currently focusing on writing, mixing genres, and performing her music. She is a story-teller through her art and aims to inspire others through her words and melodies.
Mariah Eskoh
Mariah Eskoh is a singer-songwriter from the Bronx, New York, but her music is born and raised inside the heart of Hip Hop. Her velvety voice embraces the trap drums, and highlights the complimenting rhythms of her nostalgic 90s r&b vibes.
Mariah began her music career in 2016 while exploring modern deep r&b sounds, infused with some pop. Eskoh's sound will give your taste buds a piece of the past, yet feel currently relatable; creating an audible path towards her debut album, "My First…"
When Mariah writes, she tries to find a balance between inner conflicts, her emotions, and personal discoveries as they come to light and she broadens her horizons. In her music she celebrates herself and others through her transcending lyrics that inspire perceptions on living life.
Super Jack
Super Jack is a genre hopping singer-songwriter and producer who specializes in communicating the emotional journey of the human experience through his music. His lyricism (when not free styled) sometimes uses the oblique and often distant nature of the cut up method. Although Jack's vocals may seem random and confusing, if you take a closer look into the words, you will notice a strong and thematic sense of emotions and personal ideals showcased throughout his varied catalogue. Super Jack's music has a range of influences and his sound can range from the noisy to melodic. Never one to be contained into one area, Super Jack picks ups and puts down many different genres as he pleases in an effort to make a more varied and mood driven listen. Super Jack with his ten piece backing band Æ Soul (short for "alternative soul") are ready to take you places at a venue near you.
Artists
Sugar Mama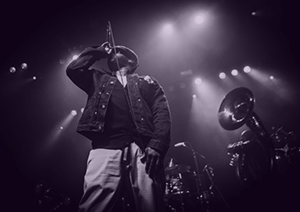 B.B. Sofia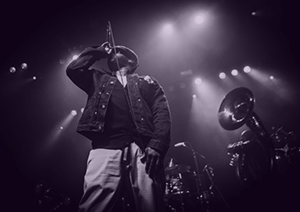 Mariah Eskoh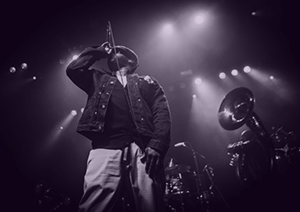 Super Jack