Stefani Bondari
with MIA, Valerie Geffner
Heaven Can Wait
Ages 21 and Up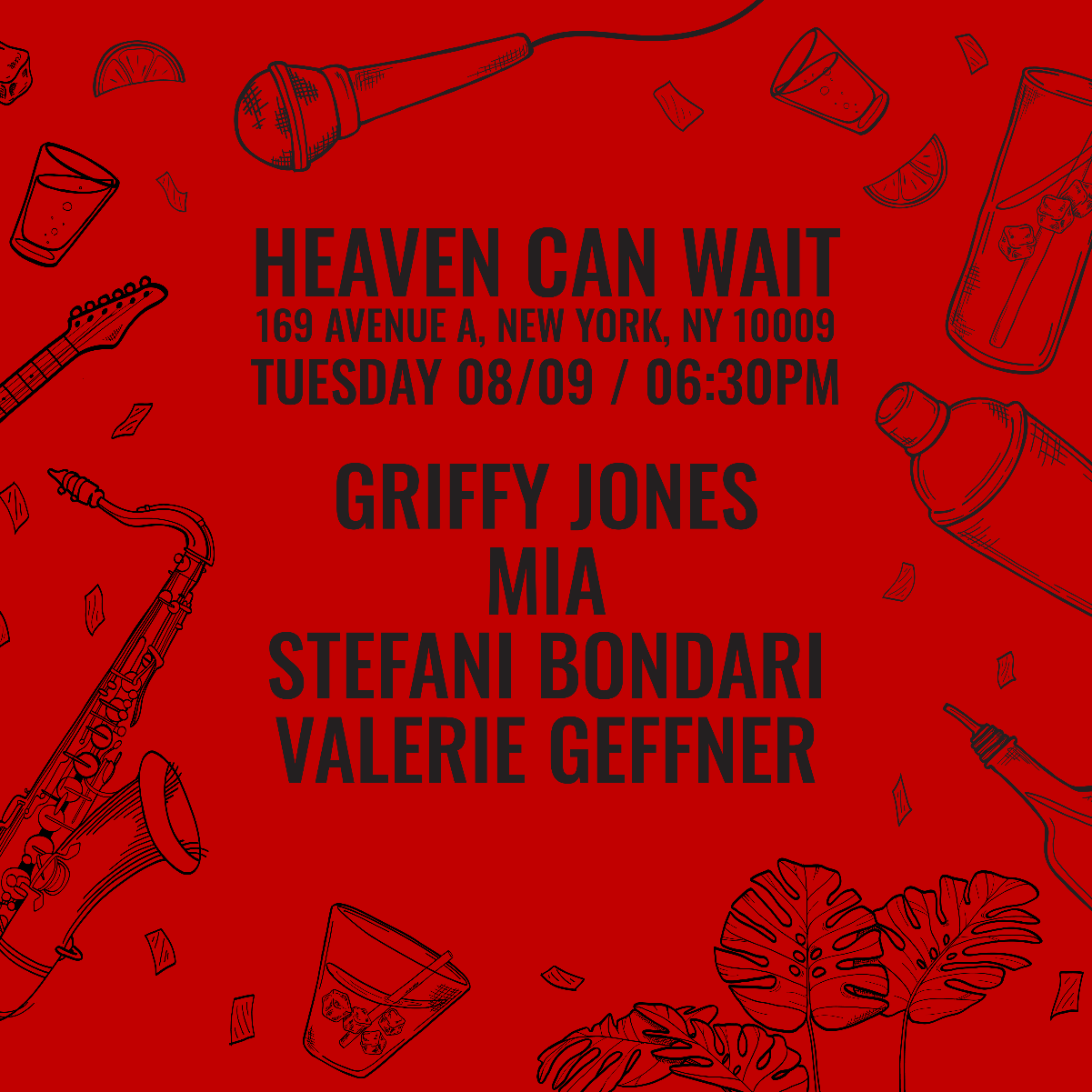 Additional Info
Griffy Jones
MIA
Originally from Chicago, MIA is a Queer independent, self-produced vocalist and songwriter based in Manhattan. MIA taught herself music production when she was 19, and released her debut EP DRINKING ALONE two years later. A combination of inspiration from Jazz, Neo-Soul, and Experimental sounds, MIA is a powerhouse of emotional and vocal-heavy bedroom beats.
Stefani Bondari
Stefani Bondari is a singer-songwriter from New York City. Growing up playing classical piano and studying Jazz Voice at conservatory, Bondari uses her formal education to help guide her songs. With folk and rock being at the heart of her music, Bondari aims to release her quiet introspection to light, to dance, to head-bobbing, to stomping, and back to simple silence. Bondari released her debut album, "Mirror Reel" in December of 2020.
Valerie Geffner
Valerie Geffner is a New York-based multi-faceted artist; a graduate of the Drama Division at Juilliard. She wrote and produced the albums antenna, Magic is Free and recently released BE I AM. Her songs are powerful, uplifting, and electric. Her music is a theatrical & dynamic mix of the avant-garde and electronic. Valerie has been declared "a commanding presence," by the LA Times. She has also appeared with world-renowned Pakistani Musician, Salman Ahmad, on the David Lynch transcendental meditation compilation, Download For Good: Music That Changed The World Volume 1' (also featuring Peter Gabriel, Tom Waits, Iggy Pop, Amanda Palmer and many more).
Artists
Stefani Bondari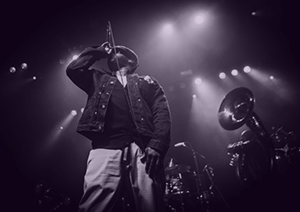 MIA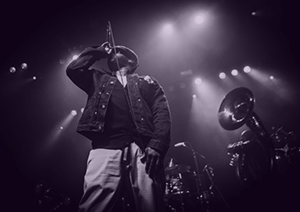 Valerie Geffner