ELISHA
with The Acapulco Express, Twin Princess
Tue
September 20
@ 6:30 PM
Heaven Can Wait
Ages 21 and Up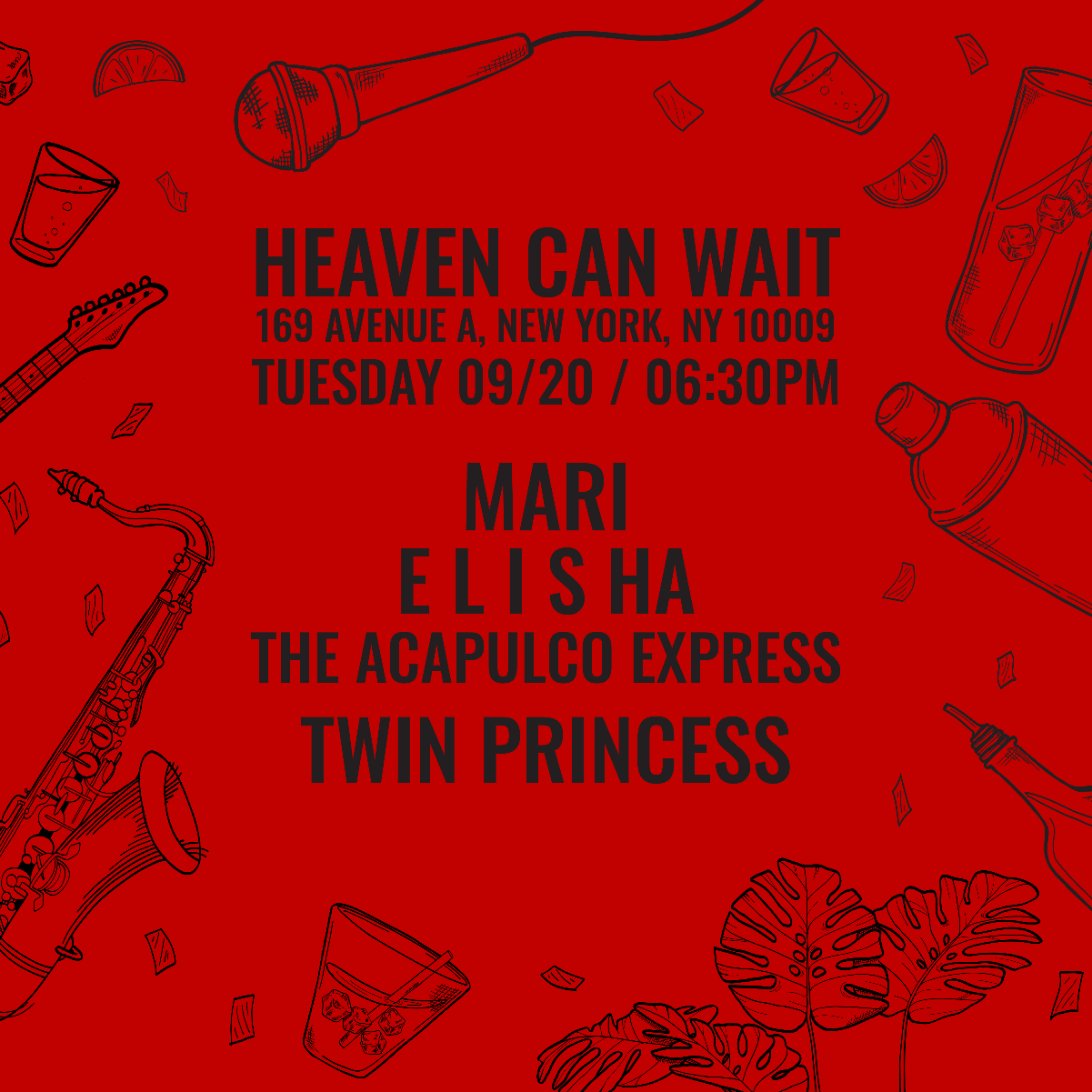 Additional Info
Mari
Mari is from Cherry Hill, NJ, and they were raised with an oboe and alternative rock music. These two sounds, among others, influence their alternative songwriting, vocalizing, and production. They base their music in honesty and obscurity, and find influence in all types of genres. They find peace in being on stage, and want to share it with you.

E L I S H A
E L I S H A is a 23 year old Jazz pianist/electronic musician from Israel, currently based in New York City.
Originally a classically trained pianist, He attended Ironi Alef School of arts where he fell in love with jazz and popular music.
He worked and collaborated with famous Israeli singers and eventually moved to New York City to attend The New School college for jazz studies.

​The Acapulco Express
The Acapulco Express is an electronic project based in Brooklyn, NY. The new album, The Acapulco Express EP is out now.

Twin Princess
Pauli Mia and Ryan Ficano are Twin Princess, a Philadelphia duo trading in doom country, a genre that marries road-tested storytelling with the humming glitz of synth-pop. Fraise, the group's debut, gets its literary bent from the bruised neon of New Brunswick, the songbook of Bruce Springsteen, and the droning malaise of a world that seems exceptionally distant and sepia-toned: crowded New Year's Eve parties, well-attended homes with dark foyers, dive bars with memories as patrons.

Artists
ELISHA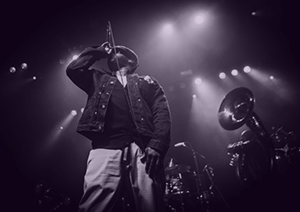 The Acapulco Express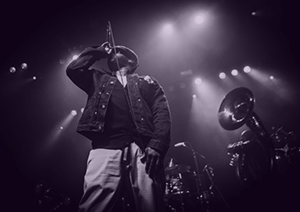 Twin Princess