Darlin! The Band
with Magic Toaster , The 6th Floor Band, Night Talks
Fri
September 23
@ 6:30 PM
Heaven Can Wait
Ages 21 and Up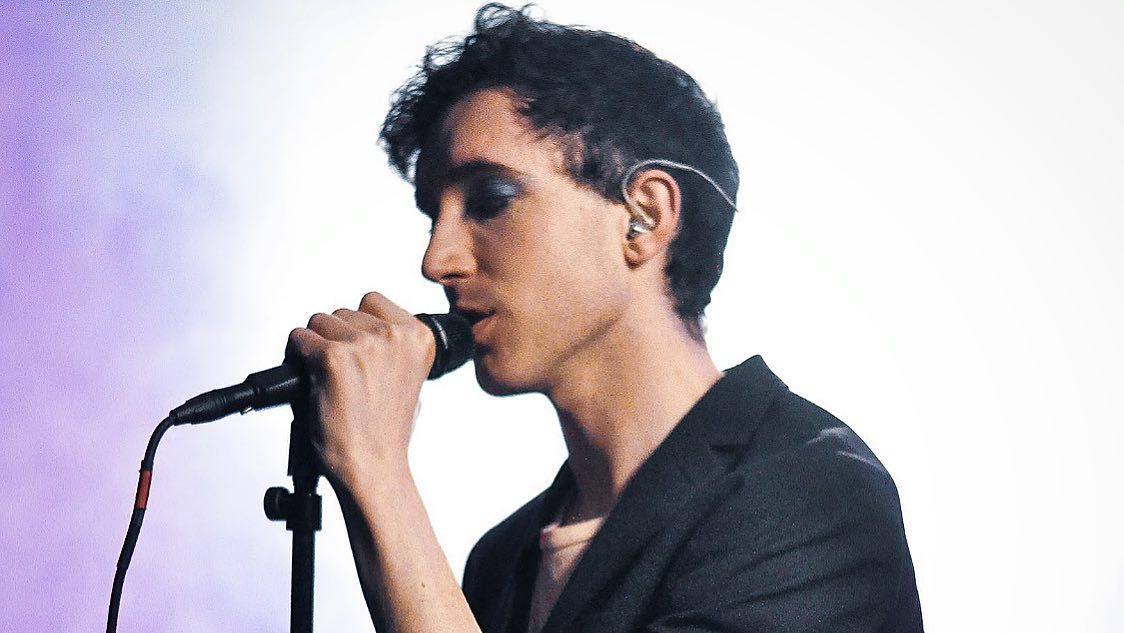 Additional Info
Darlin! The Band
Darlin! The Band is a Brooklyn-based synth/electro pop outfit comprised of Johnny Darlin on vocals, Wes Estrella on synth and bass, Can Guler on drums, and Ben Em-El on guitar. The band met in 2019 after years of working separately - Johnny Darlin had become a staple on the open mic and queer underground theatre scene; and Ben, Wes, and John had spent years cutting their teeth in New York City venues with other bands including Mind Over Time and The Avalon Hi-Fi. Now, together, the energy they bring is a fusion of the two worlds - introspective songwriting about trying to find love whilst struggling to find yourself - mixed with the intricate musicality of twinkling synths driven by a pulsing groove and rhythm. In the last year, they've taken New York by storm, playing regularly at iconic venues such as The Bitter End, Pianos, & Rockwood Music Hall and booking over ten gigs for Pride 2019. They are excited to re-introduce themselves to this city - and the world in post-quarantine 2021!
Magic Toaster
From Michigan basements to Brooklyn bedrooms, multi-instrumentalist Erez Levin has been shredding with the mics turned on his whole damn life. "I've just been shredding with the mics on for my whole life," he says. With an arsenal of fiery licks, tasty lyrics, and band of professional hooligans, Magic Toaster's campaign of rock n roll legend has only just begun.
The 6th Floor Band
The Sixth Floor is made up of songwriting majors and best friends from New York University. Coming from diverse backgrounds, the band's music is a unique blend of all their voices and musical styles. Beautiful harmonies and driven guitar paired with songwriting beyond their years has given The Sixth Floor their loyal fanbase. They hope to continually inspire and tell compelling stories through their music and want to share their art with the world.
Night Talks
Night Talks released their sophomore album, Same Time Tomorrow, on February 24th 2022 following a sold out Album Release Show at The Troubadour on February 23rd 2022. The newest single from the album "On And On" has been in the top 5, including 8 weeks at #1, on KROQ Locals Only since it debuted on the show in February.
The band started recording this record in 2019 and completed everything in early March 2020. When the pandemic changed their release plans, they took the opportunity to make the roll out of this album extra special. They used the newfound free time they had to give each song an accompanying music video– each one conceptualized, directed, edited, costumed, set-dressed, colored by Night Talks. Same Time Tomorrow is a refined rock/pop album with plenty of material to dance, cry, and feel to. This record was a labor of love, and with all the time spent bringing it to the world, they hope it was worth the wait.
Artists
Darlin! The Band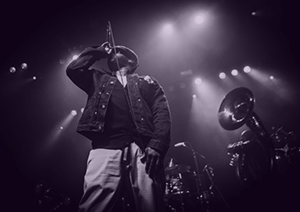 Magic Toaster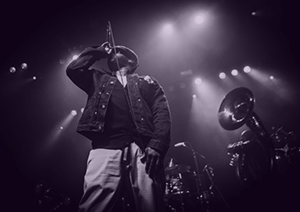 The 6th Floor Band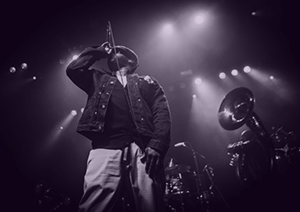 Night Talks