Happy Medium
with City Noise
Sat
November 19
@ 6:30 PM
Heaven Can Wait
Ages 21 and Up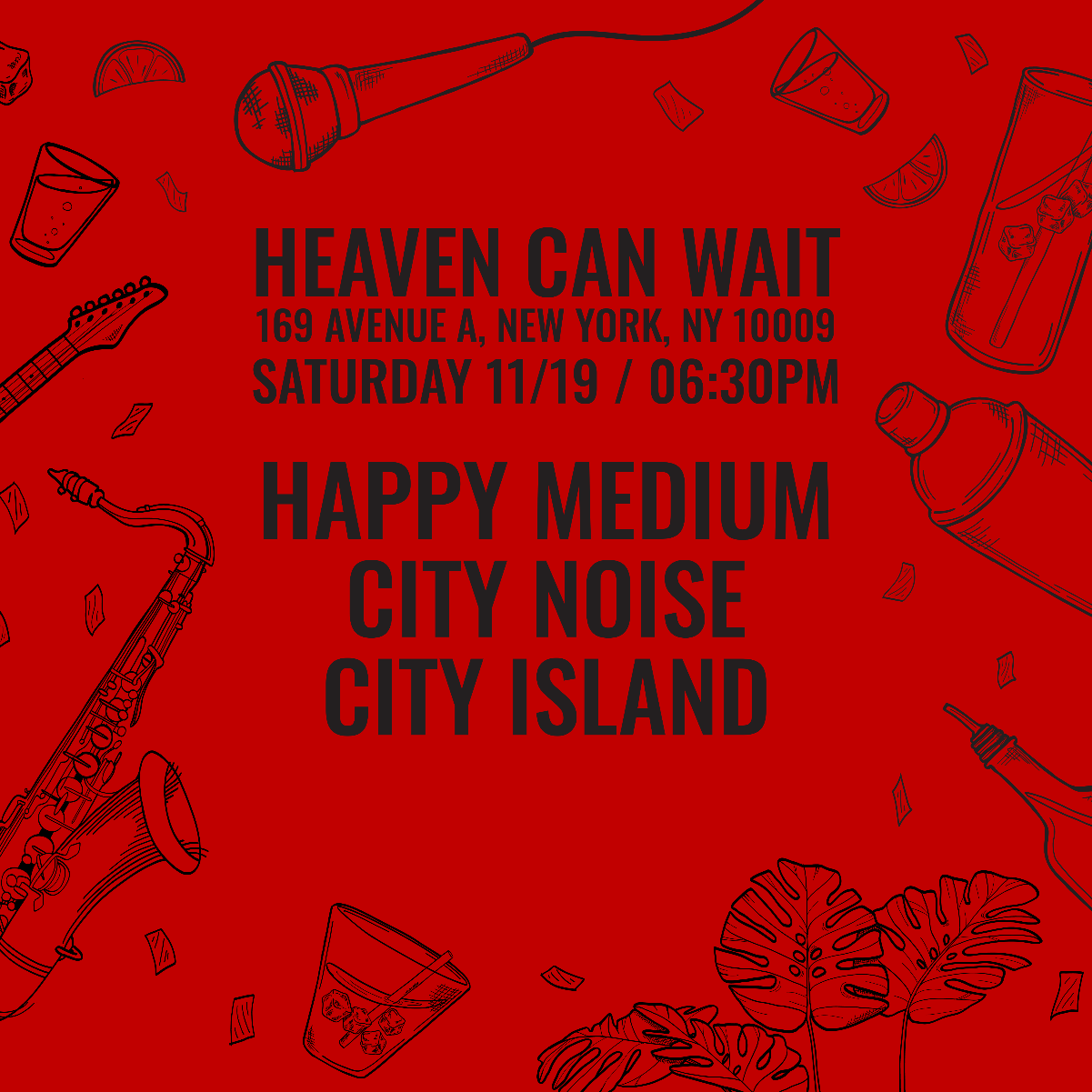 Additional Info
Happy Medium
Happy Medium is an NYC-based collective of old college friends, their much-more-talented spouses, and other accountants and lawyers who play cover songs for millennials, mostly.
Think about what you used to listen to and love when you were like, 17. Ohhh yeah. Breathe it in. That's the good stuff. Nostalgia. It's delicate, but potent. Teddy told us that in Greek, nostalgia literally means "the pain from an old wound." It's a twinge in your heart, far more powerful than memory alone.
City Noise
City Noise is a 4-piece hard rock-alt rock band that was formed in NYC in 2021. The band is comprised of lead vocalist and bassist Alexa Dayoan, guitarist Dominick Papandrea, backing vocalist and keyboard player Nishad Sawant, and drummer Angela Guan. Since its inception, City Noise has performed in Queens, Brooklyn, and Manhattan, hosted a music event in Queens, written a full set of original music, and established themselves across multiple social media platforms (@CityNoiseNYC). Sets are typically a mixture of band covers (i.e. Linkin Park, Stone Temple Pilots) and City Noise originals. Be sure to follow City Noise on social media for band updates, new music, and upcoming show announcements!
Artists
Happy Medium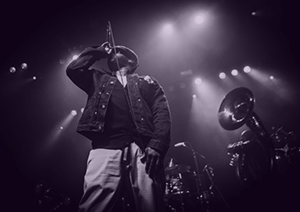 City Noise