Garibaldi
with Rosegirl, Sarah Katherine, Avery Franks
Heaven Can Wait
Ages 21 and Up
Additional Info
Garibaldi
Garibaldi is a group of four 20-somethings that takes influences from a wide variety of genres, blending rock blues and funk for an in-the-pocket jam band sound with plenty of range. Long time friends Andrew Licata and John Puzder have been playing music together since they were children, playing a number of shows together over the years in their hometown of Santa Barbara CA. After reuniting in New York City in 2021, John and Andrew sought out a few other incredible musicians, Gabe Beer and Joe Bell to complete the rhythm section of Garibaldi. Although Garibaldi is a new group, its members have a wealth of experience performing in other bands from clubs in NYC, to music festivals in Switzerland and Italy, to the Grammy's. In their NYC debut, expect to hear originals such as "Took too Much" as well as songs from the Grateful Dead, Stevie Ray Vaughan, and Fleetwood Mac.
Rosegirl
A couple of buds making musical magic and laying down lyrical truths. Originally from the Midwest, now based in Brooklyn. We tell stories that are melancholy, crazy, strange, and beautiful. Alt-rock/Indie.
Rosegirl is comprised of Abby Harrison and Mia Waggoner.
Sarah Katherine
Sarah Katherine is an indie singer-songwriter based in New York. Recent Berklee graduate with jazz and rock influences.
Bri Suarez
Bri Suarez, born and raised in Miami, FL and currently living and studying in NYC, is a singer-songwriter, guitar, piano, and ukulele player. When it comes to influences, it is clear that she attended the "Taylor Swift School of Songwriting", with obvious influences from Harry Styles, Niall Horan, Holly Humberstone, Gracie Abrams, and Joshua Bassett. As a songwriter, Bri's music is formed around the song itself over the production, very much acoustically driven with some sprinkles of alternative rock and bedroom pop. Even though she has yet to officially release her debut project, she has been writing and producing nonstop for the past year.
Avery Franks
Growing up listening to artists like Queen and Elton John helped shape 17 year old singer/songwriter Avery Franks into the musician she has become. With influences like Harry Styles and Taylor Swift, Avery Franks' original music is supposed to make you feel like you're sitting in the Florida rays where she's spent most of her life. She's been performing since the age of six and has been a member of the Entertainment Revue of Tampa Bay for seven years, which includes former cast members like Camille Trust, Chloe Lowery, and Milly Shapiro. She works with Don Miggs at the La La Mansion and so far, has released 3 singles and her first EP, a collection of songs under the title "Orbit" on February 24th, 2021.
Artists
Garibaldi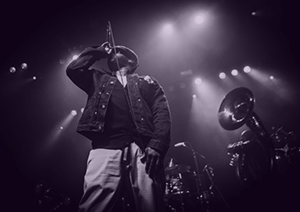 Rosegirl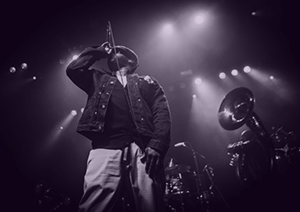 Sarah Katherine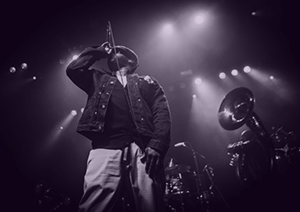 Avery Franks