Bad Kitty
with Kabuki Love, Call You Out
Sat
November 12
@ 8:00 PM
Heaven Can Wait
Ages 21 and Up
Additional Info
Bad Kitty
Bad Kitty is an NYC wild sensuous rock band fronted by Renee Kay who lays on the sizzle like a post-feminist solar flare. The 4 piece band entertains and lifts the audience with their high-energy music. Renee channels her muses, which seemingly materialize as various characters in her lyrics, and which she and her bandmates bring to life with riveting, mesmerizing, and at times devastating effect! Their musical trail of rock band influences carries all the way back to the Stooges, with stops at the stations of the Kills, Nine Inch Nails, and the Cramps for good measure.
Kabuki Love
Kabuki Love is a rock band born in Brooklyn during the 2020 pandemic.
Sometimes dark, sometimes light, it's influences come from many genres such as goth, new wave, punk, psychedelic, and grunge. Multi-dimensional, melancholic and catchy at the same time, Kabuki Love captures the essence of the chaos through haunting vocals and guitars.
Artists
Bad Kitty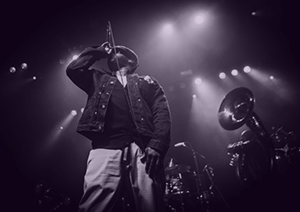 Kabuki Love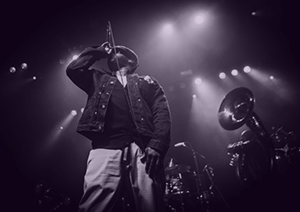 Call You Out