Zack Krall
with Mnemonic Advice
Fri
December 23
@ 6:30 PM
Heaven Can Wait
Ages 21 and Up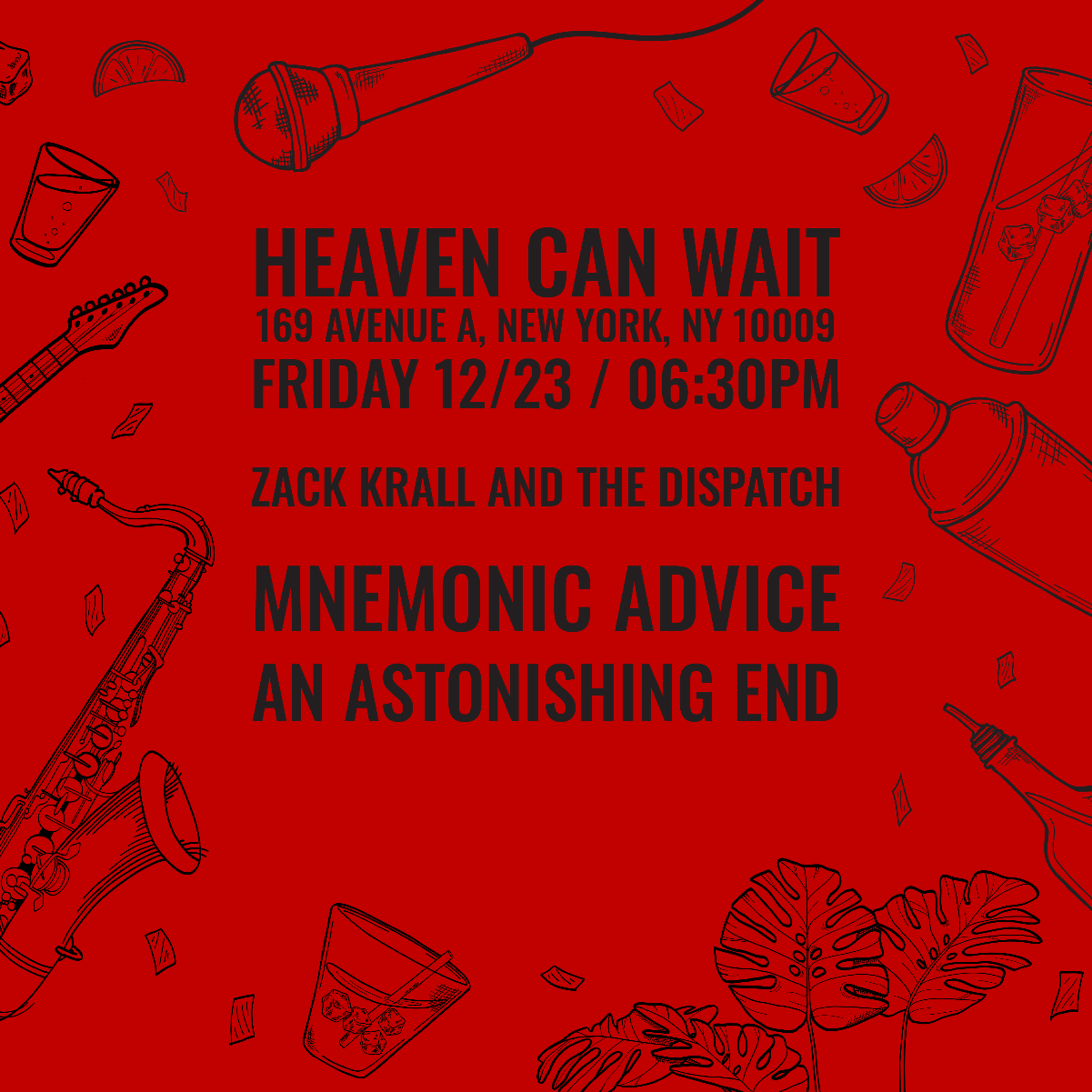 Additional Info
Zack Krall and The Dispatch
For Zack Krall, it all started with a love for the guitar; a love that he first developed while teaching himself Beatles songs on a beat-up classical guitar in his Tarrytown, New York childhood home. Today, Zack is based in Philadelphia, Pennsylvania playing blues-influenced rock with a hearty dose of modern psychedelia. Propelled by that same love for his instrument, he channels the influences of rock and blues guitar icons such as Jimi Hendrix, Buddy Guy, Muddy Waters, Gary Clark Jr., and Jack White, into his music while incorporating elements of everything from folk to hip hop. Alongside drummer and frequent collaborator Chris Cerbone, Krall continues to venture into new territory with his recorded music and puts on energetic live shows with his full band that you do not want to miss!
Mnemonic Advice
Mnemonic Advice is the musical project of New Jersey native, Josh Carus. Josh has released two self-recorded albums, 2019's "Dissociate" and 2021's "Need a Vacation." He performs full band and solo shows in his home state and the Syracuse area where he goes to college. Raised on all-time rock greats like Bruce Springsteen and Neil Young, Josh incorporates their classic songwriting styles with his indie-rock sensibilities. He writes passionately about suburban life, including the anxiety brought on by growing up in a quiet town and leaving home, as well as relationships. Mnemonic Advice is hard at work on an upcoming third full-length release, and when playing live, is committed to leaving it all on stage while building a personal and fun connection with the audience.
An Astonishing End
It all started in Carolina, Puerto Rico. Filled with enthusiasm and driven by creative momentum, Joel and Bryan started working on what they felt would be their dream project in 2006. The idea behind the music is simple, no limits! Making the music they wanted to make with no musical obstacles to hinder the range of styles and emotion the music would come to have; An Astonishing End was born! By the time the band hit it's first gig in late 2006, no one on the scene could have anticipated what was about to hit them. With a wide range of influences the band stormed the scene and quickly ascended as one of the top local acts.
In 2012 An Astonishing End relocated to Philadelphia, Pennsylvania, USA, to pursue the next chapter in their career and have since shared the stage with many great acts. An Astonishing End's "Death Scent" and "AntiHero" songs have been played repeatedly throughout the years on Puerto Rican and South American radio stations.
Artists
Zack Krall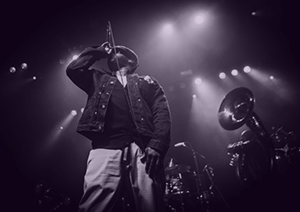 Mnemonic Advice