Questa
with
Heaven Can Wait
Ages 21 and Up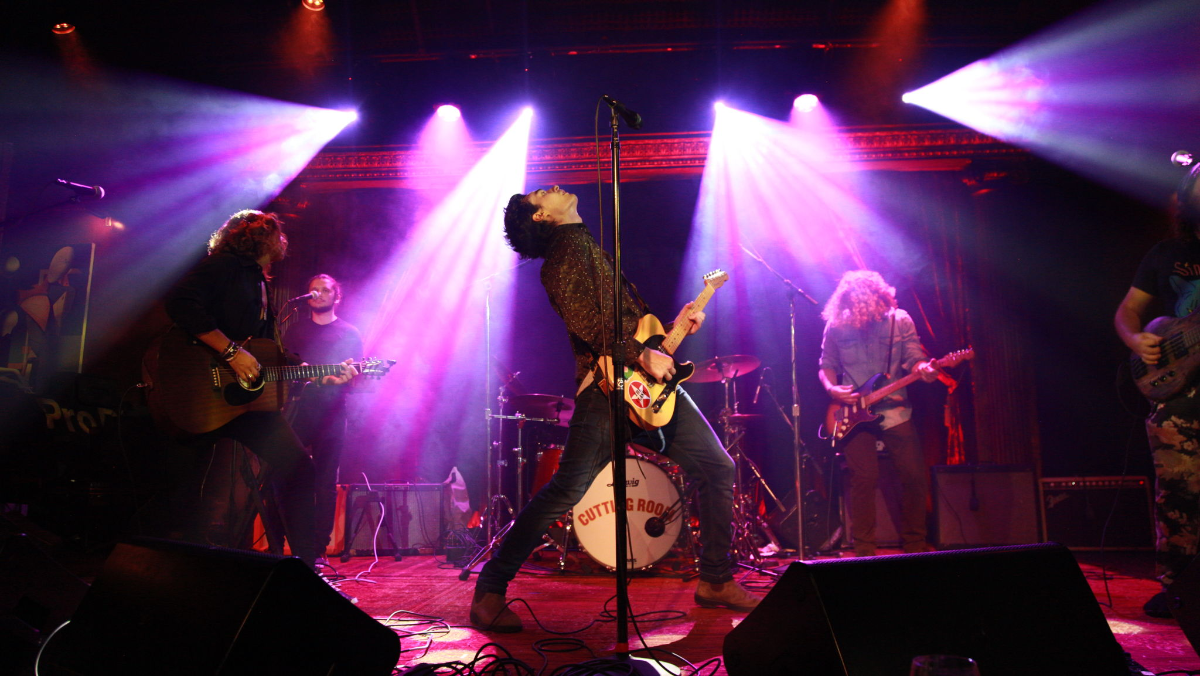 Additional Info
QUESTA
An upstart singer-songwriter born and raised in New York City, QUESTA's floating vocals, eccentric performances, and ability to convey emotion through his sonically rich arrangements has made him a crowd favorite in the underground performance scene in New York, playing shows at music staples such as the City Winery, Groove NYC, Red Lion, and The Cutting Room. He is backed by an eclectic group of talented musicians, which includes his producer Ben Wigler on bass, from the band "Arizona". Born Emilio Cuesta, he began his career as an actor, having graduated from NYU's Gallatin School of Individualized Studies in 2017. As an actor, QUESTA infuses his theatrical training into his musical performances in a truly whimsical style. He began creating music in 2019, has released one single so far, and plans to release his first studio album in 2021.
Corner Store
The sound of Corner Store is difficult to put into words. The four members— Derian Trahan [vocals, guitar], Elijah Rodriguez [keyboards], Frank Jorge [vocals, bass], and Senad Daçić [drums] each have a diverse and complex variety of musical interests but their biggest strength lies in their songwriting.
Everything that Corner Store puts into their music serves the music. Their sound can often be characterized by a strong and persistent rhythm adorned by the interplay between angular guitar lines and rich synth textures. The band's lyrics are emotionally complex and are delivered with a disarming sincerity that leaves an impression upon the listener.
Camera Soul
Camera Soul is a new project born in NYC in 2022, getting together the experience, vibes and souls of Latino and Italian musicians.
The Classical
Post-Punk/Trip-Hop from NYC . Started in 2020 and released their debut album "Graffiti Chorus" in October 2021.
Artists
Questa