Sweetboy
with Peter Groppe
Heaven Can Wait
Ages 21 and Up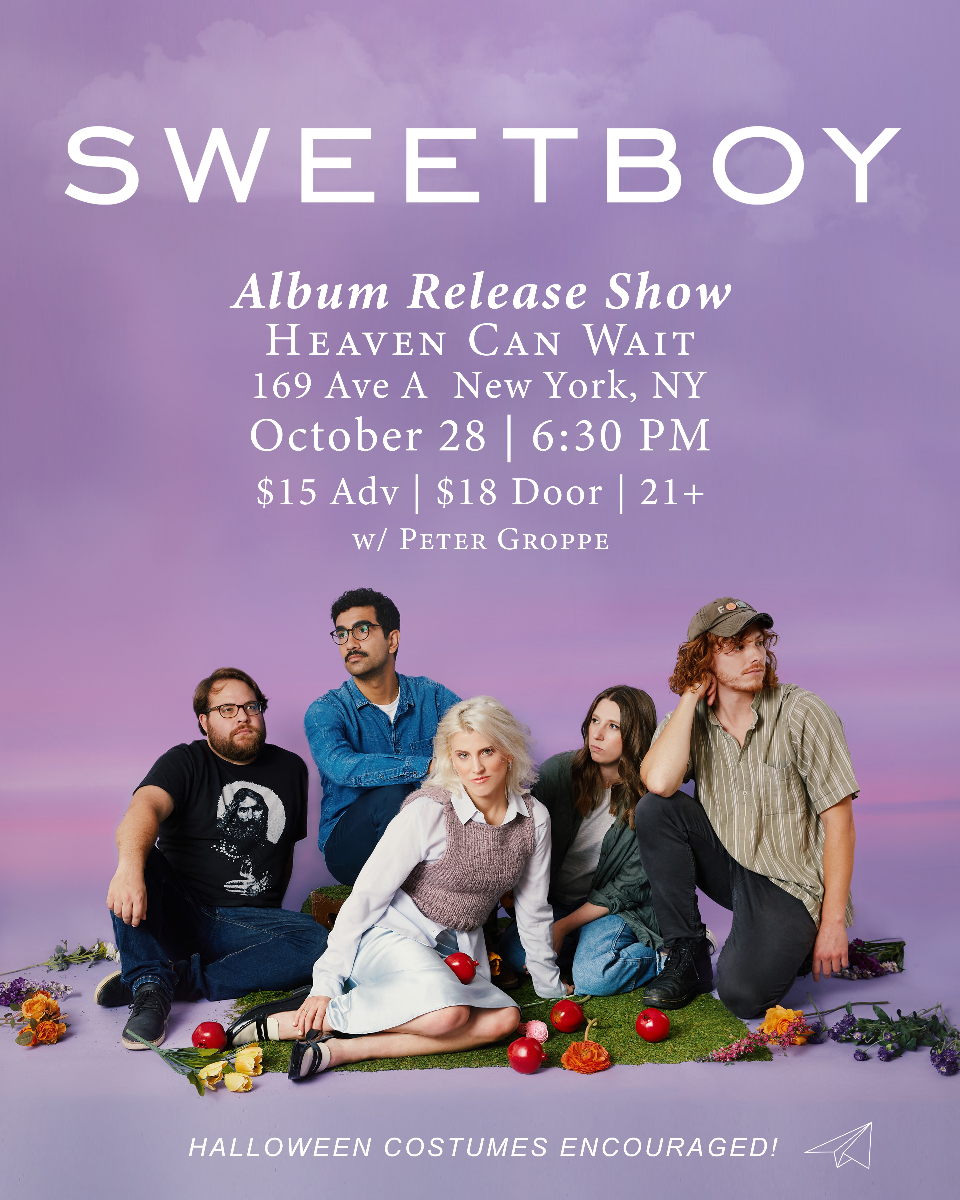 Additional Info
Sweetboy
band is an indie/folk band based in New York City. Anna Barnett and Jon Flores started working together in 2018, writing a few songs with keys and guitar and playing at open mics and showcases around New York. Their first songs showed a unique balance between his classical piano training and her background studying English literature and storytelling. The duo expanded to a full band in December 2018, bringing on guitarist Chester Drago, bassist Jeremy Coryell, and Noah Roachwerk on drums, and released their first single "Bad News" in 2019. Today, the band consists of Anna and Jon, along with Darby Brandon on drums, Jeremy Cornell on bass, and Connor O'Sullivan on guitar.
Sweetboy mixes indie rock and pop sounds with earnest vibrato vocals and folk-style lyrics. Their overall musical style is playful, though their songs explore sincere themes of depression, loss, and survival, and they are unafraid to disrupt expectations with quirky dynamics and elevated melodies. The band draws inspiration from theatrical legends like Elton John, The Killers, and Blondie but offers a storytelling buffet like that of Paul Simon and Regina Spektor. Their sound combines infectious indie-pop energy and late 90s angst with an introspective Americana through-line. Sweetboy considers themselves not much more than nerdy music lovers trying to figure out the most interesting, authentic, and exciting ways to turn their feelings into songs. While the bandmates live throughout New York and New Jersey, the City is their musical home.
Peter Groppe
is a songwriter and producer currently living in NYC. Taking inspiration from his surroundings, Peter's music can be found somewhere between a rose garden and an airport terminal. His writing explores the duality of change and the joys and sadness that accompany it.
He began writing songs in high school and refined his craft in the basements of Syracuse, New York as a primary songwriter and lead guitarist for indie pop band NONEWFRIENDS., guitarist for buffchick, guitarist for Shallow Alcove and more. Peter's music is an expansion of the art that fuels him, achieved by folk songwriting combined with elements of indie, alternative and experimental production.
Artists
Sweetboy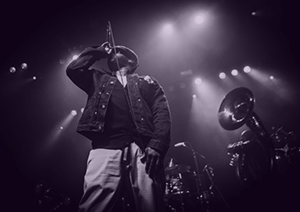 Peter Groppe